Be part of the Pride in the Winter Pride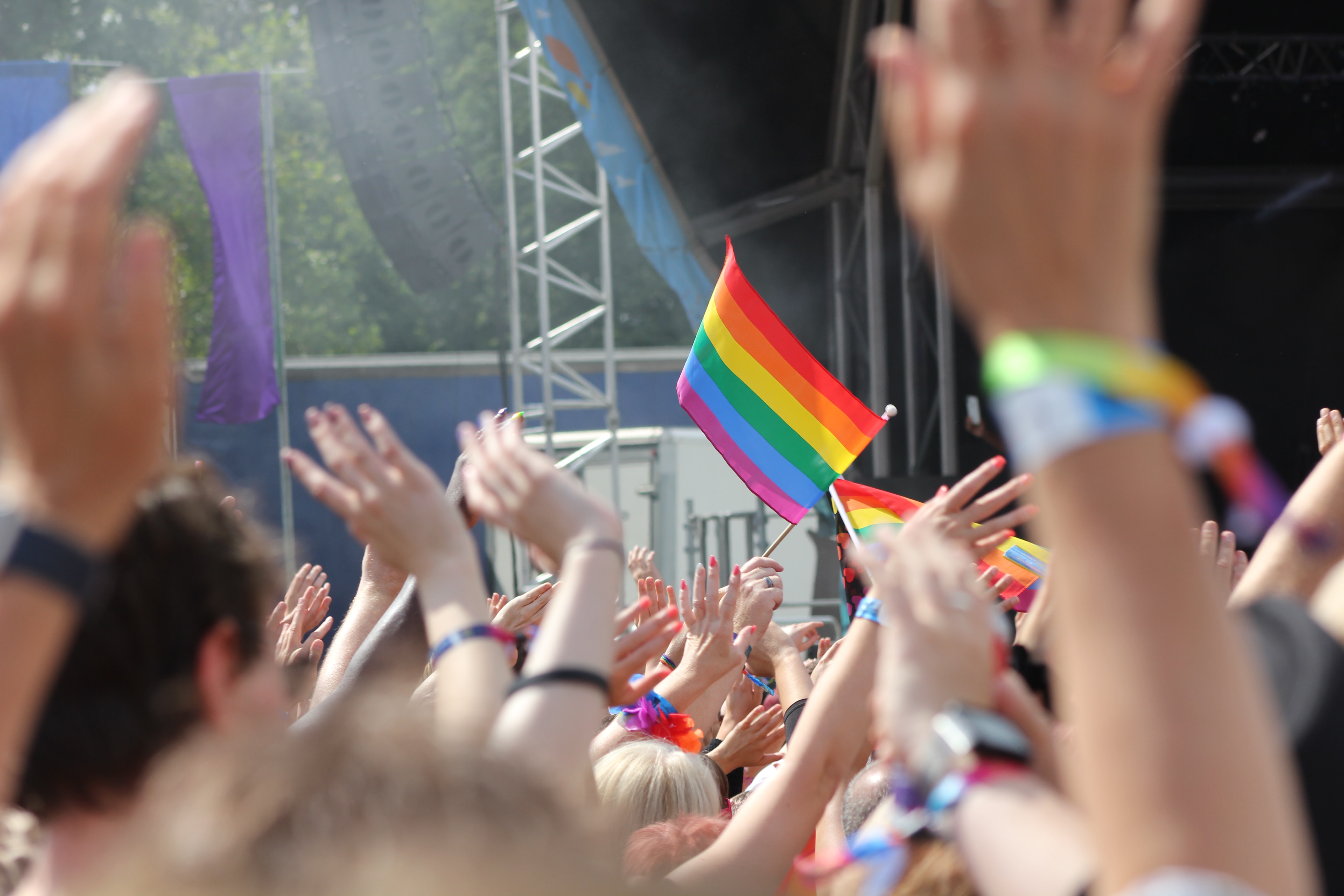 From 7 to 13 November 2022 the 8th edition of Winter Pride will take place in Maspalomas, Gran Canaria. The Progay organisation promises an amazing week full of diverse activities. Enjoy the free live shows every night on the main stage Yumbo, the popular Pride Parade or visit one of the premium events.
Progay works for a future without discrimination, in which all people have equal rights. These Pride events aim to inspire, educate, commemorate and celebrate the diverse community - be part of the Pride!
Winter Pride 2022 programme
⋙ Monday 7th of November
BBQ and Pool Chillout (12:00 - 21:00h, AxelBeach)
Put on your swimming costume, come to AxelBeach and join hundreds of people for a pool party. Cool off in the pool and enjoy a cocktail and fun activities in a relaxed atmosphere. Get a free BBQ with entry to this mixed event for all over 18's - there's no better way to kick off Winter Pride week!
Monday Live (20:00 - 02:00h, Yumbo Main Stage)
Winter Carnival Night with the famous Drag Queens of Las Palmas, the Carnival Show of Agüimes, the live performance of the incredible Marigold Addams as Cher. The night will end with a live concert by the popular group Los Salvapantallas and a DJ session by Mikael Angel. Warm-up dance session from 20h with DJ Trojan.
 
⋙ Tuesday 8th November
Muchacha Pool Party (12:00 - 19:00h, Ritual Hotel)
Dance poolside to the tunes of DJs Monique 69, Sisi Carini and Ross Alexander at the Muchacha Pool Party. You'll be surrounded by gogo dancers while you can enjoy the pool, cool cocktails and the Canarian sun - everyone is welcome!
Tuesday Live (20:00 - 02:00h, Yumbo Main Stage)
Visit the show in search of the next Pride Talent. Here they'll compete for the title of Talent of 2022! Attendees will be part of the judging panel and will be able to vote for the contestants with the free Pride Stars voting app, available for iPhone and Android. There will be guest artists such as the Scandinavian Hunks, an international dance and performance group. This event will be followed by a dance session with DJs Ross Alexander and PK80 and the High Heels Performance team! Warm-up dance session from 20h with DJ Trojan.
⋙ Wednesday, 9th of November
Wet & White (12:00 - 19:00, Amadores Beach Club)
The legendary Wet & White, powered by TOF Paris, will be held at the idyllic Amadores Beach Club. It's an amazing location by the beach and the ocean with a huge pool, jacuzzi, sun loungers, VIP booths, restaurant and the chill, funky and soulful sounds brought to you by PK80, Sharon O'Love, Micky Friedmann and the High Heels Performance team. Mixed event for everyone over 18 years old!
XXX Boat Trip (13:00 - 19:30, Puerto Rico)
The only men-only event during Winter Pride. Join the XXX boat trip with live DJs, private area, dance deck, open bar (cocktail, beer, soft drinks, water), food and transportation back. 
Wednesday Live with La Voix (20:00 - 02:00h, Yumbo Main Stage)
La Voix is one of the most popular artists in the history of Winter Pride since 2014. Don't miss the Tribute to Amy Winehouse and, from Paris, Leona Winter! On the other hand, DJs Diva Mayday and Sharon O'Love will be the DJs of the night! Warm-up dance session from 8pm with DJ Trojan.
⋙ Thursday, 10th of November
Gay Boat Cruise (11:00 - 15:00, Puerto Rico)
Join the best rated boat excursion in Gran Canaria with a 5* rating on TripAdvisor with over 1,700 passengers! Tickets for this mixed tour sell out fast, so make the most of it!
Live Queen Tribute Concert
After enjoying the sun on the beach or by the pool, on the Yumbo's main stage you can enjoy a live performance by one of Europe's best Queen tribute bands, Duke's Band. After the hour and a half concert, the live show will continue with a very special band - don't miss it!
⋙ Thursday Live (20:00 - 03:00, Yumbo Main Stage)
Start the night with a dance warm-up session by DJ Trojan. Then hit the dance floor with headliner N-Trance (known for his European hits "Set You Free" and "Stayin' Alive"), the Rainbow Gospel Choir, Canary Islander Dácil Suárez, Dutch music star Nurlaila from the Tina Turner musical, DJs PK80 and Sharon O'Love and more.
⋙ Friday, 11 November
Pride Parade (15:00 - 18:00, Avenida de Tirajana)
The Pride Parade is the most anticipated event of the winter. More than 20,000 people from all over the world are expected, bring your country's flag, your sign and experience the Pride followed by two floats! 
Pride Ball (18:00 - 21:00, Yumbo Main Stage)
After the Pride Parade, DJs Diva Mayday and DJ Trojan and the gogo's of High Heel Performance will be waiting for you in the Plaza of the Yumbo Shopping Centre, where you can continue singing and dancing.
Friday Live (20:00 - 03:00, Yumbo Main Stage)
After the Pride March dance session, enjoy the night with headline artist Haddaway from the global hit "What is Love", Sharon Doorson, with Pride star and karaoke world champion Jenny Ball from the UK and, from Italy, with Gio Box and his spectacular performance.
⋙ Saturday, 12th November
Loveland (12:30 - 20:00, Oasis Gran Canaria)
Loveland is one of the main daytime events of Winter Pride 2022. This year it will take place at a new venue, Oasis, an open-air venue surrounded by nature where thousands of visitors can enjoy the huge dance floor. You'll be able to see live performances by Nalaya Brown, one of the best vocal house singers in the world and known as The Voice of Ibiza, DJ and producer Nacho Chapado, DJ Andrei Stan and High Heels Performance with their incredible sexy gogo's and drag queens.
⋙ Saturday live (20:00 - 03:00, Yumbo Main Stage)
Saturday sees the arrival of Cascada, one of the most popular dance music artists in history, with the biggest hits of the 90s with "Everytime we Touch" and "Evacuate the Dancefloor". Also performing will be Hed Kandi star and Progay family member Soraya Vivian, among other artists.
⋙ Sunday, 13th of November
T-Dance Pool Party (12:00 - 19:00, Hotel Seven)
Enjoy the closing pool party with DJs Sharon O'Love, PK80 and Mikael Angel. Enjoy T-Dance in or out of the refreshing pool, the Canarian sun, summer tunes and the sensual gogo's of High Heel Performance! Mixed event for all over 18 years old.
Sunday Live (20:00 - 03:00, Yumbo Main Stage)
On Sunday you can listen to renowned artists such as Rachel McFarlane with "Take Me to the Clouds Above", "Turn Up the Power" or "Lover"; Jill Helena with her amazing cover; Celia Jiménez; and finally, DJs Diva Mayday and Ross Alexander will close Winter Pride 2022 with a spectacular set. From 19h you will have the warm-up dance session with DJ Trojan.
Enjoy the eighth edition of Winter Pride in Maspalomas
Experience the incredible week full of activities and live shows. If you're looking for exclusive accommodation, at VillaGranCanaria we offer you all kinds of accommodation: villas, bungalows, flats and rural houses of different types: with private pool, rentals on the beach, in the city... Take a look at our accommodation in Playa del Inglés, so you don't miss Winter Pride.
Did you like this article? Share it!