Maspalomas Carnival 2023 is THE event of the year in this town located in southern Gran Canaria. Not for nothing, this festivity celebrated every March attracts thousands of local, national, and international visitors. What are the reasons for this?

Along with the warm and open minded Spanish people, Gran Canaria enjoys one of the best climates in the world with more than 300 days of sunshine per year and mild temperatures that result in a never ending spring. Thus, summer isn't very hot, and winter is far from cold.

But the best has been revealed yet… Can you imagine partying all day long on the streets and being just a couple of minutes on foot from the beach? And not a simple beach, but the stunning Maspalomas Beach! Undoubtedly, this is one of the most famous beaches in Spain.

This isn't a typical beach, as it has plenty of things to see and do. For instance, walking through its nudist area, practicing water sports like paragliding, getting lost on its famous sand dunes, observing the local fauna at its pond or watching the sunset at its lighthouse.

But first things first. Let's get to the point and be ready to discover everything about the Maspalomas Carnival 2023 with this new Villa Gran Canaria's blog article. Don't forget to pick your costume and tell your hips to be prepared for a little dancing! Don't you dare to say that you weren't warned...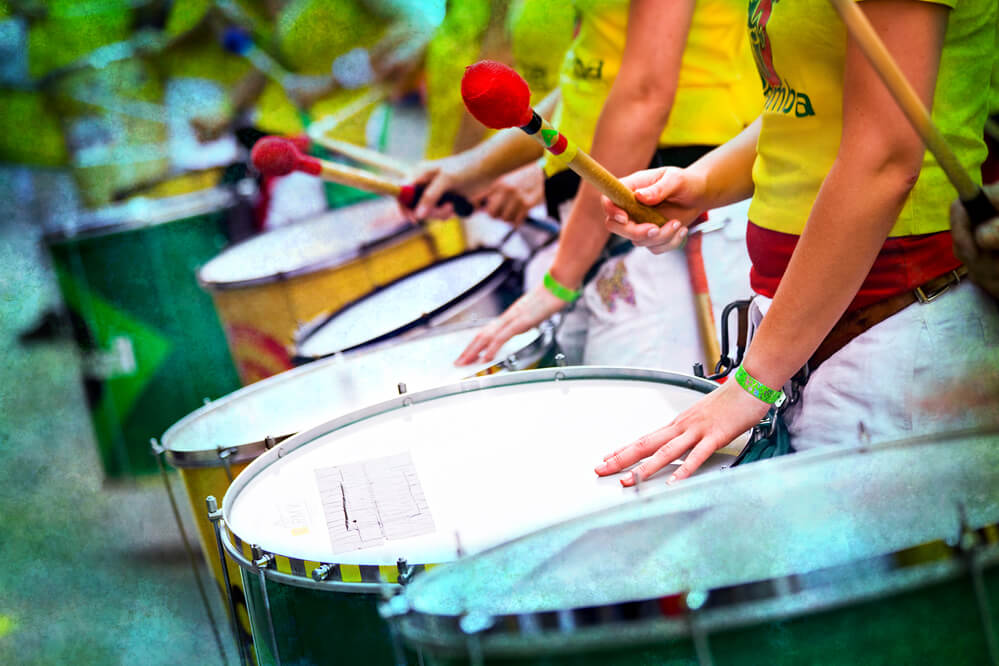 Maspalomas Carnival Origin

Each year, early March (although depending on the year it may cover some days in late February) is the time when the Carnival of Maspalomas is celebrated. It typically has plenty of events, from comparsas (dance troupes) to murgas (music groups), and even drag queens!

But what's its origin? Carnival is a Christian festive season that occurs before the liturgical season of Lent and typically involves public celebrations, including events such as parades, public street parties and other entertainments, combining some elements of a circus.

However, during the Franco's regime that lasted for 40 years, Carnival was forbidden all over Spain. When the dictatorship ended and the democratic transition started, there were some signs of openness towards this festivity.

As tourism was on the rise in the Canary Islands due to its amazing natural features, local and regional authorities saw Carnival as an attraction for visitors all over the world. It was during the 80s when the Carnival of Maspalomas started to rise on an international level.
 
Maspalomas Carnival 2023 Dates

Carnival will be celebrated in Maspalomas between March 5 and March 15. It will be 10 days full of fun that will have the Yumbo Shopping Center as its headquarters.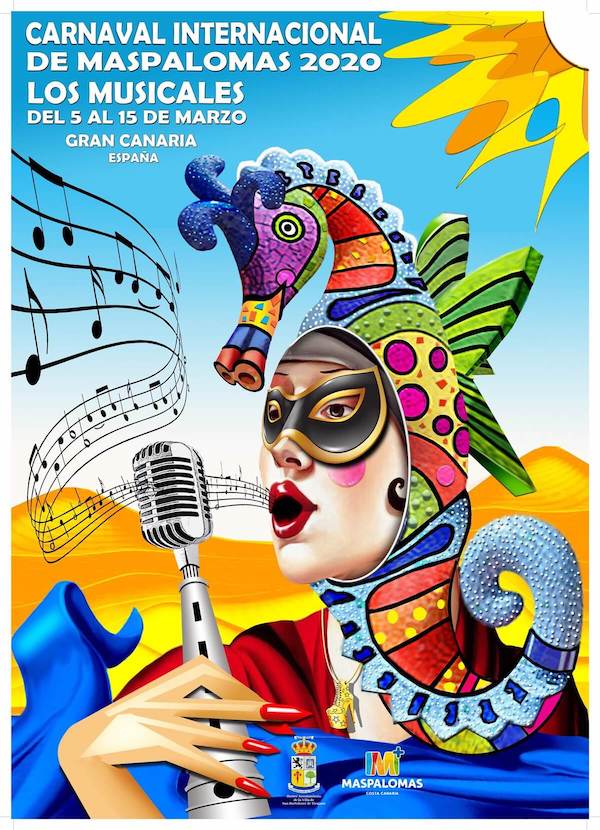 Carnival of Maspalomas 2023 Theme

This year, the winning poster has been The Metamorphosis by Iñaki Fernández. The artist was inspired by the power of transformation that Don Carnal –the personification of Carnival– has over people.

Therefore, it stars a woman disguised with a colourful dress and a seahorse hat, a microphone in the shape of the Maspalomas Lighthouse and musical notes that give a feeling of movement.

2023 theme will focus on musicals, thus recovering the spirit of historical shows such as Hair, Moulin Rouge, Cats, Fame, Jesus Christ Superstar, Les Misérables or La La Land, among others.
 
Best Maspalomas Carnival Themes

The Carnival of Maspalomas has always been known by having many original themes and catchy designs. Many of them have been presented through the years, but few of them leave a mark on people's memory.

Some of its legendary theme worth mention are those from 2015 (19th century Paris cabarets), 2016 (cinema) or 2009 (pirates). Can 2023 Maspalomas Carnival theme match them?
 
Where will International Maspalomas Carnival 2023 be celebrated?

Both Maspalomas and the neighbouring town of Playa del Inglés, located in the municipality of San Bartolomé de Tirajana in southern Gran Canaria, are home to one of the most famous carnivals in the world.

In case you were wondering, Gran Canaria is one of the Canary Islands, a Spanish archipelago located just 100 kilometres off the northwestern African coast and just a couple hours flight away from the European continent.
 
How many floats does the Maspalomas Carnival have?

The Great Parade is, probably, the event that attracts most visitors. Thus, every year approximately 100 floats (carrozas in Spanish) take part in it, usually in three groups in order to get more fluidity through Maspalomas and Playa del Inglés.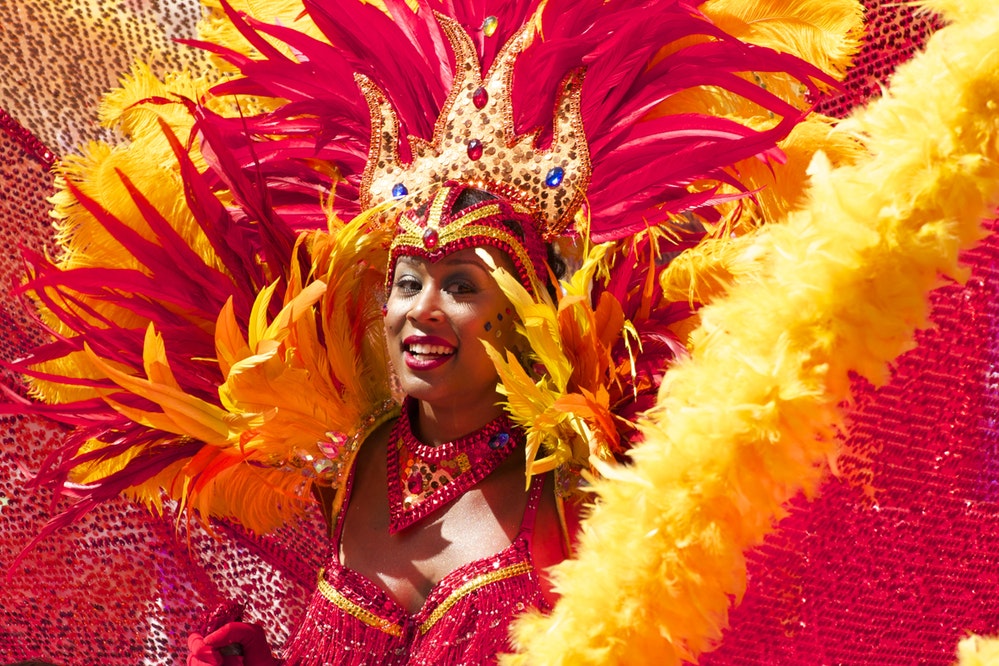 Maspalomas Carnival Official Program

The next events will be celebrated during the Carnival of Maspalomas 2023. Check the official program here.
 
Maspalomas Carnival Most Important Events

Of course, as there are many events during the Carnival of Maspalomas, not all of them attract the same amount of public. Thus if we'd have to pick some of the most important events those would be.
 
Carnival Queen Gala

The gala night when the election of the Carnival Queen takes place is one of the Maspalomas Carnival 2023 highlights. She is the crowned star chosen at a gala from various candidates that wear large and stunning and colourful costumes.
 
Drag Queen Gala

The Drag Queen gala is a tradition that began during the 90s and continued growing larger and more glamorous every year. The objective is finding the best male artist in full drag attire!
 
Great Parade

The Great Parada (called cabalgata in Spanish) runs over many kilometres trough Maspalomas and Playa del Inglés and attracts hundreds of thousands of people! The cabalgata usually starts at X and goes on forever, so don't expect a short night!
 
Burial of the Sardine

The Carnival of Maspalomas ends reluctantly with a final flourish – the Burial of the Sardine. The Entierro de la Sardina is a joyous funeral procession where a giant sardine is toured through the streets and then burned along with a fireworks display at the beach.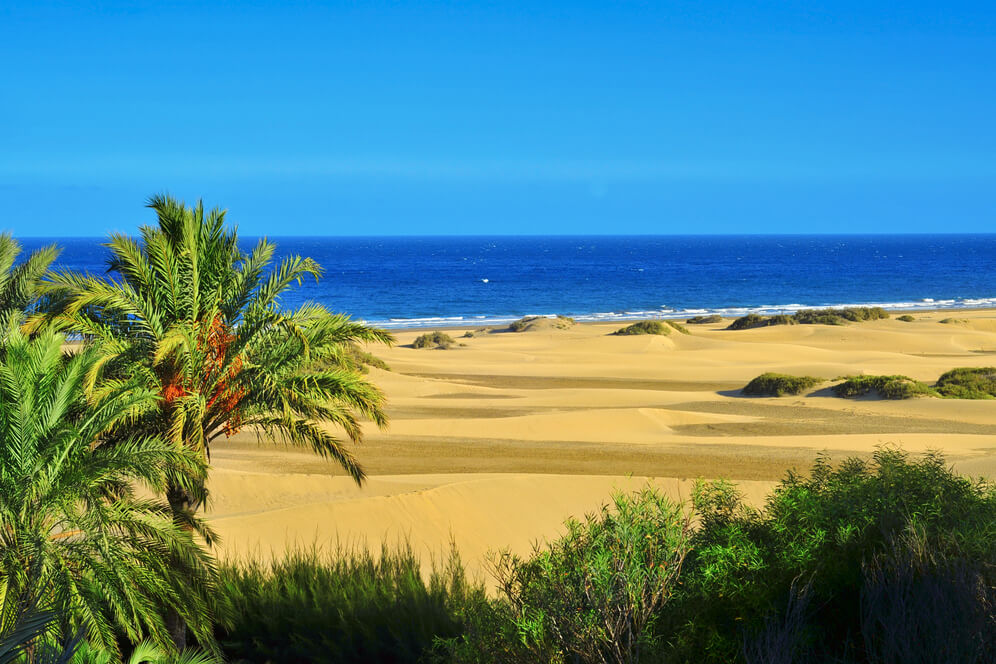 Why Going to Maspalomas Carnival

Although the Carnival of Maspalomas is usually behind other Gran Canaria Carnivals such as Las Palmas Carnival, this is the perfect chance to enjoy a unique festivity with an unmatched climate in one of the best tourist destinations in the world.

In short, the only thing that is keeping you away from enjoying a great event in an island also known as a miniature continent by its diversity of landscapes is your will. Come and enjoy the Maspalomas Carnival 2023 to the fullest.
Did you like this article? Share it!