It is not necessary to choose a mountain spot instead of going to the beach just because you have a dog or going out by night to avoid people that can make you problems. In a big island like Gran Canaria and with a lot of beaches, there are some perfect dog friendly beaches where it's not forbidden to take him with you.

The inhabitants of the Canary Islands can be very proud, because after the Spanish coastal law was changed for the summer months, they can finally spend great days on the beach with their best friend.

In fact, more and more areas are allowing dogs on the beach in Gran Canaria: in bays, small, sandy or rocky beaches. So, let's go and have a look at the best dog friendly beaches in Gran Canaria.
 
The top 3 dog friendly beaches in Gran Canaria

Let's be honest, if we see the great number of beaches in Gran Canaria, unfortunately the dog friendly ones are very few. Still, they are a great way to unite our passion for animals with their happiness by rolling around in the sand, swimming and playing in the water.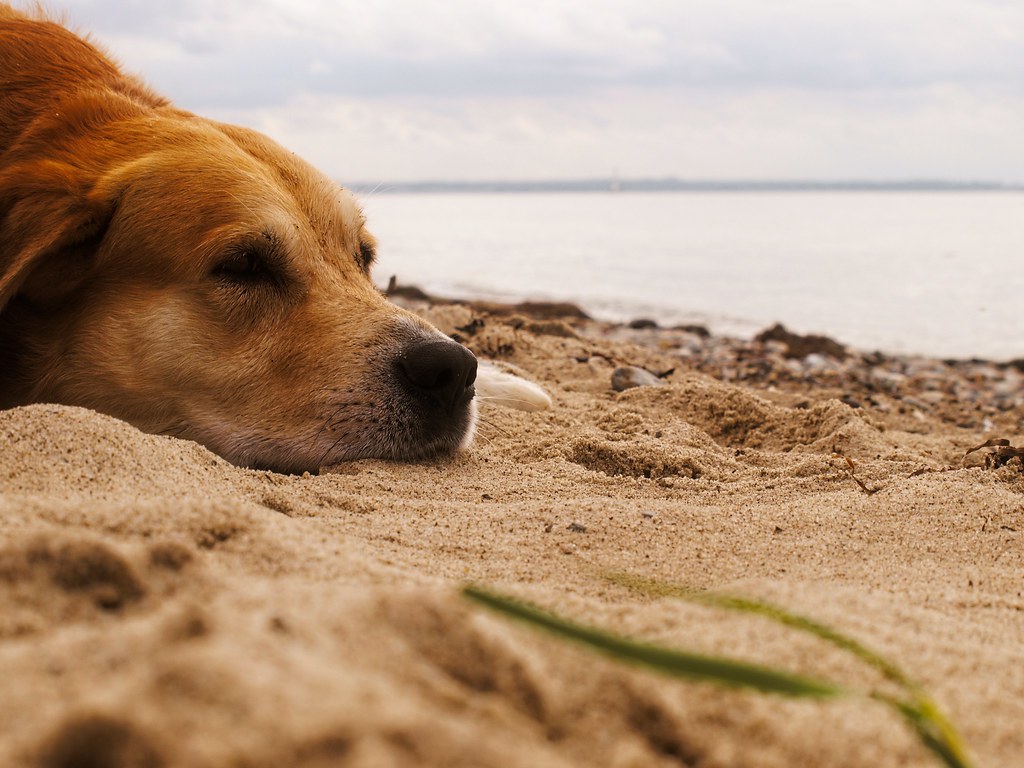 1. Bocabarranco (Telde)

The municipality of Telde is one of the most suitable areas in Gran Canaria to come with the dog. At the mouth of the canyon of Jinámar into the sea, you will find this great beach, right next to the CC Las Terrazas shopping centre, where your dog can really let off steam.

Because of its proximity to the capital Las Palmas de Gran Canaria, many residents come here to give their dogs a long run. At this beach the water is also renewed again and again due to the tides.

To get to this beach, take the highway GC-1 and exit 5 at Jinámar, whether you come from the north or the south.
 
2. Los Cuervitos (Agüimes)

We move further to the south and arrive to the community Agüimes in the south-east of Gran Canaria. Due to the distance to the capital not many people come to that place, so that the trip with your dog can be a great experience.

It's a small stone beach in Gran Canaria that does not offer any services (no food facilities, no lifeguard and no toilets). You also have to be careful, as the sea current can be very strong here. Therefore, it is recommended to have a mobile phone with you in case something happens.

In order to get there, you go to the village Arinaga (exit 25 of the highway GC-1) and follow the arrows until you let Playa del Cabrón and the lighthouse of Arinaga behind. A nice dog-friendly beach in Gran Canaria!
 
3. Tres Peos (Agüimes)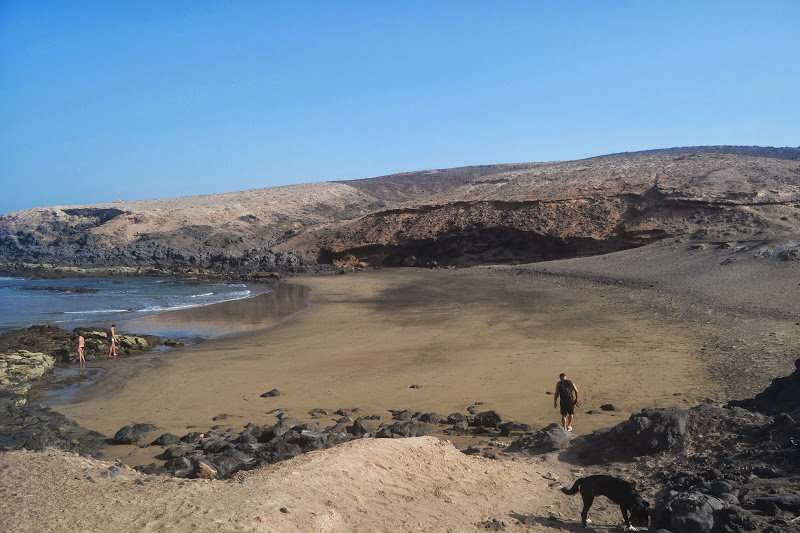 Right next to the above-mentioned beach is Tres Peos beach, which is one of the best places to spend a great day with your dog in Gran Canaria.

We are on a beach with black sand, which is quite well preserved, so you won't find anything else around it except a small parking place for your car. Here you will get very close to the nature of Gran Canaria.
 
Tips for taking your dog to the beach

If you are on the beach with dogs in Gran Canaria, there are definitely some things you should consider:
 
Take enough dog excrement bags with you
Sun protection for the paws
If the beach has no shady spots, take a parasol with you
Give your dog enough water to drink
Make sure that it does not disturb other visitors
Taking your dog to the beach in Gran Canaria is now possible

The island is not only a great place for us to spend our holidays but also for our dogs. If they can also refresh themselves by taking a swim in the sea, the result is a great experience. What are you waiting for? Come to enjoy the best dog friendly beaches on Gran Canaria!
Did you like this article? Share it!