Looking for something different on your holidays? There are many beaches for camping in Gran Canaria and they are attracting more and more adventurers looking for something different from a normal hotel. The miniature continent, as the island is known for its varied landscape, is attracting an enormous number of campers.

This could be another way to enjoy the island. Considering that we have a lot of beaches in Gran Canaria, there are a lot of possibilities.

Did you think about where else you can sleep under the stars and listening to the sound of the waves? Well, here you have a perfect opportunity! Check out our article to know everything about camping on the beach on Gran Canaria.
 
Is camping on the beach allowed on Gran Canaria?

The answer is clear: yes, it is! Nevertheless, it is necessary to ask for permission before starting the activity. There are rules which have to be followed. If you break them, you pay a lot of money, so be careful.
 
Where do I get permission for camping on the beach in Gran Canaria?

There is only one place where you can get permission for camping in Gran Canaria: at the island council (Cabildo de Gran Canaria). You can get it in different ways:
 
In person: at the office of the Información y Atención Ciudadana, in Bravo Murillo Street, 23, ground floor, 35003 Las Palmas de Gran Canaria. The opening hours are Monday to Friday from 8:30 to 14, Thursday from 16 to 18 and Saturday from 9 to 12
Online: click on this link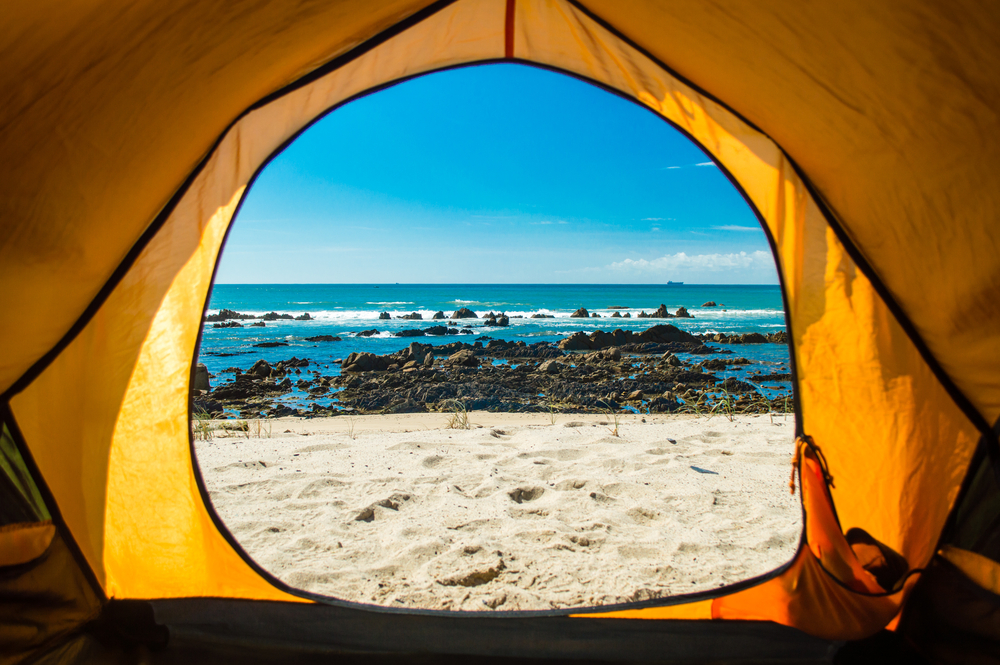 5 tips for camping on the beach on Gran Canaria

If you have never been camping on the beach, we would like to give you a few tips so that you aren't caught completely by surprise. By following them you can benefit from the most beautiful beaches for camping in Gran Canaria:
 
1. Set up your tent early enough

Before you start camping, it is important to know the sunset time so that you can finish setting up before it gets dark outside.
 
2. Take your waste with you

We don't really have to say it, but as there are always people who leave something around, we would simply like to insist that you don't leave your waste on the beach. It is better if you have a rubbish bag with you, in which you throw everything in and which you take with you again at the end.
 
3. Take a jacket with you

The humidity at night and the proximity of the sea will give you a stronger feeling of cold than you might think. If you camp in summer, take at least one sweatshirt with you.
 
4. Extinguish the fire you make

If you need fire to warm up your food don't forget to extinguish it before you go to bed. It wouldn't be the first time something happened because of this carelessness.
 
5. Buy long-lasting food

If you stay longer than 1 day it is better not to take with you fresh food as it turns bad. Take canned food with you.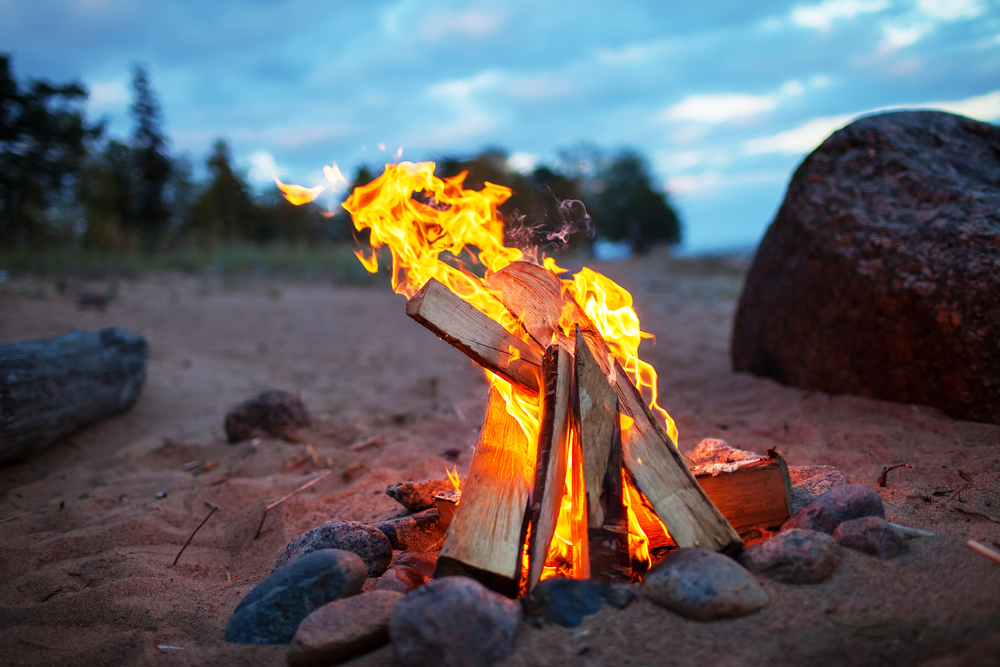 Perfect time to come for camping on Gran Canaria

We don't have to talk about the good climate in Gran Canaria. With it 24 degrees all year long you have the guarantee of pleasant weather but don't forget to put sun protection, because even though it is cloudy, the UV radiation in Gran Canaria is very high.
 
The 10 most important things for camping on Gran Canaria

In the following we will mention the most important things you have to take with you:
 
Tent
Sleeping bag
Water (enough)
Sun cream and sun protection
First aid kit
Flashlight
Long-lasting food
Garbage bag
Insect protection
Games for time sharing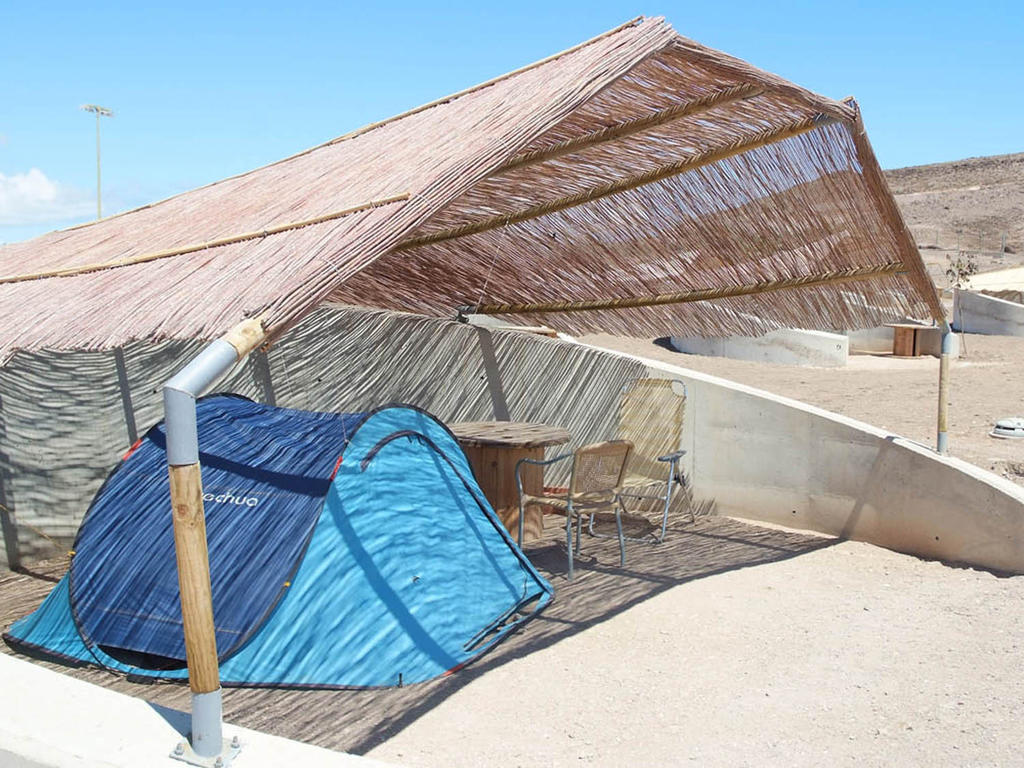 3 best camping areas on the beach in Gran Canaria

Without any digression, you will find in the following section the best 3 beaches for camping in Gran Canaria.
 
1. Montaña Arena (San Bartolomé de Tirajana)

This beach is the perfect one for camping in Gran Canaria. It is located in the southern municipality of San Bartolomé de Tirajana, between Pasito Blanco and El Pajar. You can get there easily if you take the GC-200, the former road that connected the southern part of the island.

Please note that this has always been a nudist beach in Gran Canaria. It is also a popular dog beach, which means that it is not suitable if you suffer from a dog allergy.
 
2. Vargas (Agüimes)

The campsite in the municipality of Agüimes is perfect for family camping or with your partner or friends. There are small cottages and tents available so you can benefit from a unique environment. This campsite in Gran Canaria also offers sites for caravans.

It also has free Wi-Fi, a playground for children, a laundry room with washing machine and dryer, barbecue areas, restaurant (half board possible) and above all it is fully accessible.
 
3. Tasartico (La Aldea de San Nicolás)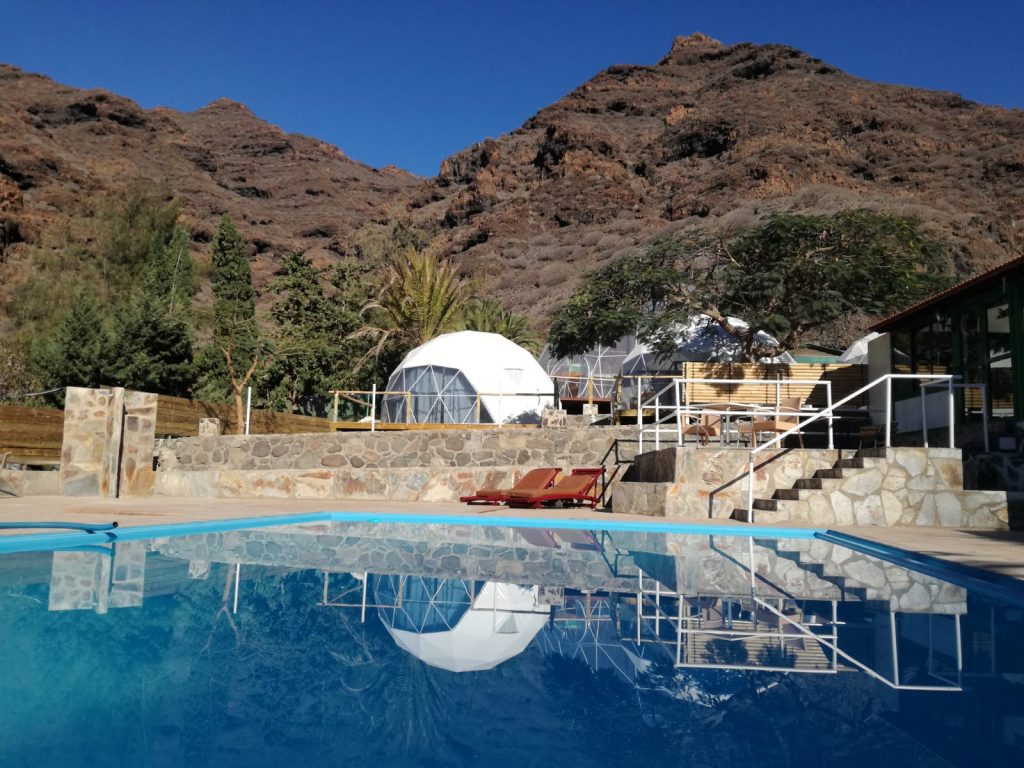 The municipality of La Aldea de San Nicolás is also one of the perfect places for camping in Gran Canaria. It is located in a unique setting, in the Nature Reserve of GüiGüi. Here you will find a very special campsite: Blue Ocean Camp.

The sunsets here and the views of Tenerife with the highest mountain in Spain, the Teide, are particularly beautiful. You can sleep in tents, in small houses, in a hostel or even in a new futuristic sphere.
 
Camping on the beach on Gran Canaria - the perfect plan

As you have certainly noticed in this article, Gran Canaria is a perfect camping destination to benefit from a beautiful environment. A big advantage over other campsites is that camping on the beach on Gran Canaria is possible during the whole year due to the good weather. A night under a unique starry sky with the sound of the sea is something you will never forget.
Did you like this article? Share it!