Landscapes in Gran Canaria are a thing of another world. In fact, this island located in the middle of the Atlantic Ocean is also known as the 'miniature continent' by its diversity of landscapes. Thus, it's no surprise that, if you ever come to Gran Canaria, don't forget to bring your camera to capture its incredible views.

You may think that Tamarán (as the ancient aboriginal people called the island) is only famous by the countless beaches and resorts that attract thousands of visitors each year looking for the almighty Sun. Indeed, Gran Canaria has a unique weather with more than 300 days of sunshine a year and an average temperature of over 20ºC!

Versatility is one word that defines the island. Here you can witness wonderful beaches, coves, and even natural swimming pools, where plenty of water sports like surfing, windsurfing, bodyboarding, paddleboarding, kitesurfing, fishing, jet skiing or even parasailing can be practiced.

But Gran Canaria ha also remarkable mountain sceneries that are ideal for sports lovers, as the island has amazing roads and paths perfect for hiking or cycling. And when the night comes, the top of the island is ideal for stargazing and discovering the wonders of the universe.
 
The 5 most beautiful landscapes in Gran Canaria

Let's get to the point! Next you'll get to know some of the most stunning sceneries in Gran Canaria that you shouldn't miss!
 
1. Roque Nublo

The Roque Nublo in Gran Canaria is, undoubtedly, the natural symbol of the island. Located in the municipality of Tejeda, right in the geographical centre of Gran Canaria, this huge rock is something that will leave you speechless. Get your camera ready and take pictures of the sceneries, including the Teide (the highest peak in Spain with 3,718 metres above sea level) located in the neighbouring island of Tenerife.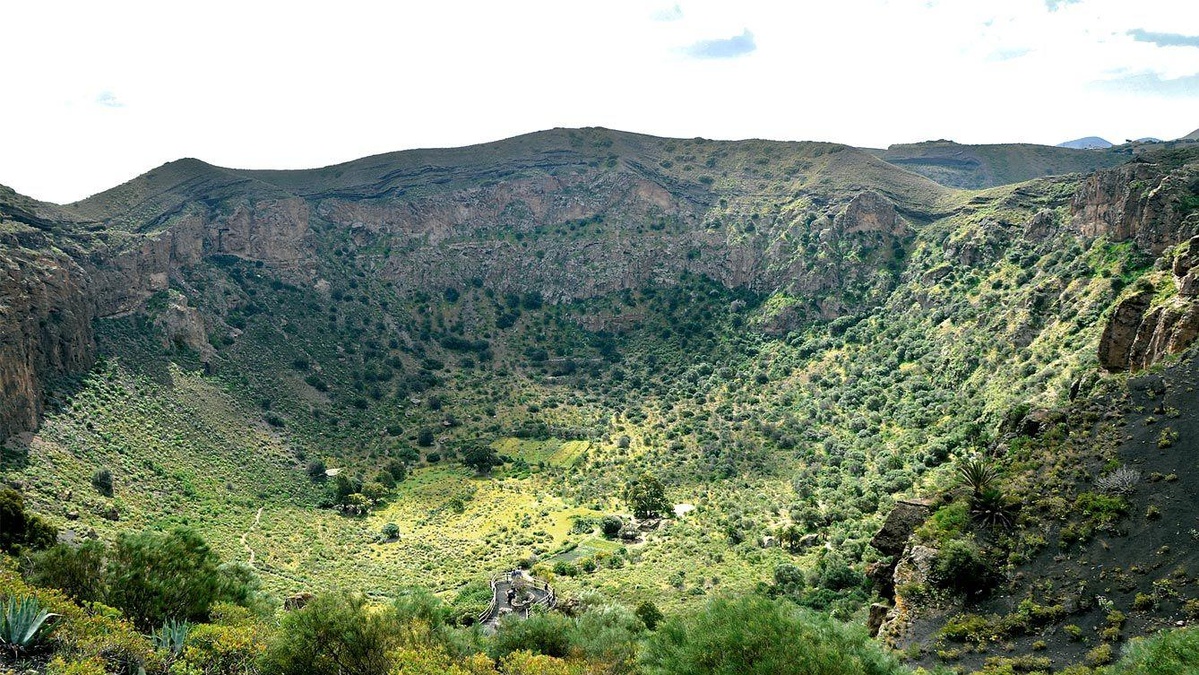 2. Bandama Caldera

The Bandama Natural Monument will take you back millions of years in time when striking underground explosions caused this huge caldera. This crater it's a place worth hiking, as its 216 metres deep and 1,000 metres wide are a beautiful challenge. Then, don't forget to reach the top of the Pico de Bandama mountain's lookout at 575 metres to enjoy incredible views of northeastern Gran Canaria.
 
3. Ayagaures

Welcome to a hamlet with discreet, traditional houses made from local stone, is surrounded by arid nature. Ayagaures (meaning 'between mountains' in the pre-Hispanic language that was spoken on the island) is probably one of the most unknown landscapes in Gran Canaria, as it's hidden in the deep valleys of the south. It's reservoir is surrounded by palm trees, pines and dragos (dragon trees), is one of the island's most important and also its most picturesque.
 
4. Maspalomas Dunes

If there's one thing about the Maspalomas Dunes is that it resembles to the Sahara Desert, right? But you can get here with just a couple hours flight from the main European cities! You won't only fall in love with the famous dunes, but also with its long beach (that even has a nudist area), its natural reserve around its oasis that attract many wildlife and its beautiful lighthouse. Get your camera ready and enjoy the beautiful sunset in Maspalomas!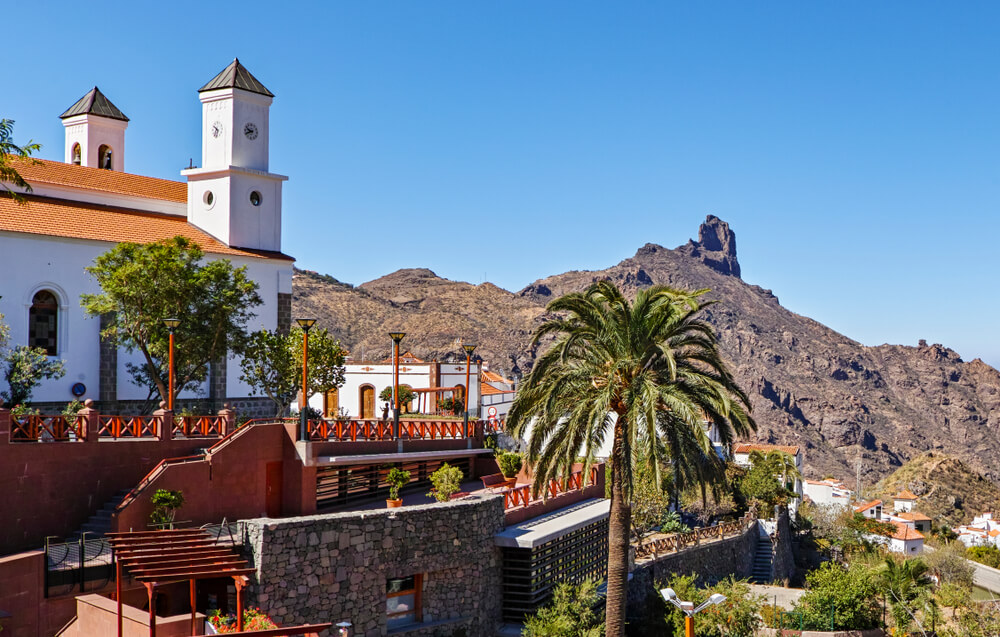 5. Tejeda

Officially considered one of the most beautiful villages in Spain, Tejeda in Gran Canaria is a true jewel. A charming town located in the centre of the island, this place attracts thousands of visitors each February thanks to its Almond Trees in Flower Festival, leaving stunning pictures of the beginning of the spring. If you're hot, going to Tejeda's sunicipal swimming pool is a great choice!
 
Don't miss Gran Canaria scenery!

As you can see, Gran Canaria is an island with plenty to offer. So, if you decide to visit the island, don't be one of those typical tourists that don't leave their hotel during their stay on the island. Discover the most beautiful landscapes in Gran Canaria by yourself!
Did you like this article? Share it!