Snorkeling on Gran Canaria is a great opportunity to enjoy the unique seabed no matter if you come alone, with your family or friends.
It is even the perfect place to learn more about biodiversity as it has a safe and calm coast so it is not new that numerous people from all over the world come to Gran Canaria (especially to the south) to go snorkeling or diving.
This perfect coast was a gift of nature, especially if we take in consideration that Gran Canaria still has some virgin beaches.
However, both beaches and bays are an attraction for many tourists. In the following we will present you the 10 best ones, so that you can choose the perfect one for you to go snorkeling. You will not regret it.
What is snorkeling?
Snorkeling is a type of diving right? Actually, the word "snorkeling" comes from the german one schnorcheln which in the past was the description of the activity of using diving goggles and an air tube under the water. Sometimes flippers are also used to be faster.
Snorkeling is a free diving activity, that means you don't need an oxygen bottle. Some people mix it with the breath-hold-diving method to discover more of the seabed.
The ones that want to practice this sport with family and friends forgo that and just choose diving goggles, air tube and flippers.
 
You should also know, that on Gran Canaria are a lot of places where both types of diving are possible and that snorkeling on the island is a great option as there are no dangerous animals and the water is very calm.
This is why a lot of tourists come to the island to practice this activity so that it's very usual to see them in the water.
The 10 best beaches to do snorkeling in Gran Canaria
The island has incredible beaches to go snorkeling. In this way also people without diving experience can benefit from a great seabed.
In the following you can see a ranking of the best beaches and bays to go snorkeling on Gran Canaria, an island that is also known as the miniature-continent because of its landscape diversity.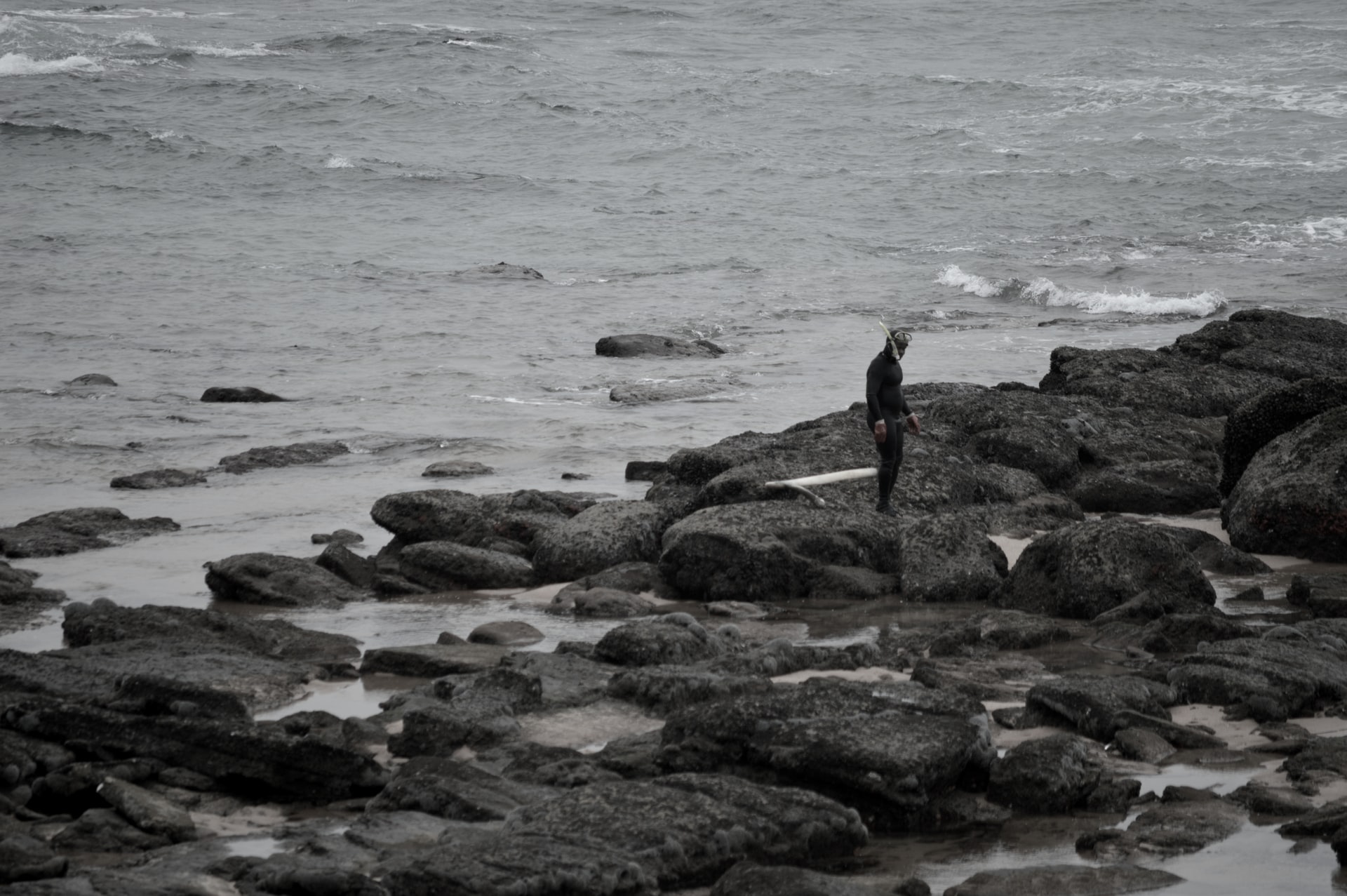 1. Playa Grande (Las Palmas de Gran Canaria)
In the northern part of the Las Canteras beach in Las Palmas you can find a perfect area to go snorkeling. Few waves and a maximum depth of 5 meters offer the perfect conditions for this activity.
2. Playa Chica (Las Palmas de Gran Canaria)
Playa Chica is also situated at the Las Canteras beach and it's one of the best spots on the island to go snorkeling with your family or friends as you have the same conditions as on Playa Grande with depth of 5 meters and easy access. 
3. Las Merinas (Agaete)
On the city border of Agaete you can find the beach Las Merinas. If you look for the perfect beach to go snorkeling in Gran Canaria then this is your beach. The rocky bottom and the great variety of species are big plus points that make it possible to have a great snorkeling experience on a calm beach without waves.
4. Las Salinas (Arucas)
To go snorkeling in Gran Canaria and not coming to that beach? Impossible. In the municipality of Arucas there is a little beach but which is only recommendable for experienced divers, as there are strong waves. But you receive a great reward: a unique marine fauna.
5. Caleta Baja (Gáldar)
Gáldar is one of the most historic places on Gran Canaria and at the same time home of Caleta Baja. The place to be if you want to see dolphins, giant manta rays or other species. However, the difficulty level is moderate due to the rocky access, so inexperienced divers are not advised to enter the water here.
6. Sardina del Norte (Gáldar)
The fishing village Sardina del Norte, also in Gáldar, is home to some of the most important beaches of the northern coastal area. Surrounded by reefs full of biodiversity it creates the perfect place for diving and snorkeling. Be careful with the waves there! 
7. Taliarte (Telde)
Taliarte is a city beach and a perfect area for little snorkel activities with family or friends. It is an easy place to come also with children, as there are no currents because of the form of this bay.
8. El Risco (Agaete)
On the city border of Agaete in the north-east of the island there is a wonderful beach called el Riso. A lot of experienced divers (strong swells and currents are common here) come to this place because of the biodiversity that is present hiere. A bonus point: not many people come to the beach, so that you can spend silent moments here.
9. El Cabrón (Agüimes)
El Cabrón beach is located in an area that has been proposed to be the future Arinaga Marine Reserve, in the municipality of Agüimes, in the south of Gran Canaria. The diving and snorkelling activities attract many people, although the swell can often be a little strong for beginners. 
10. Tufia (Telde)
Tufia is perfect for beginners, so it is perfect to come with the family or with the friends to go snorkeling. Few waves and a varied underwater world are two bonus points for this beach. Therefore if you are looking for a place to go snorkeling or diving you are right here.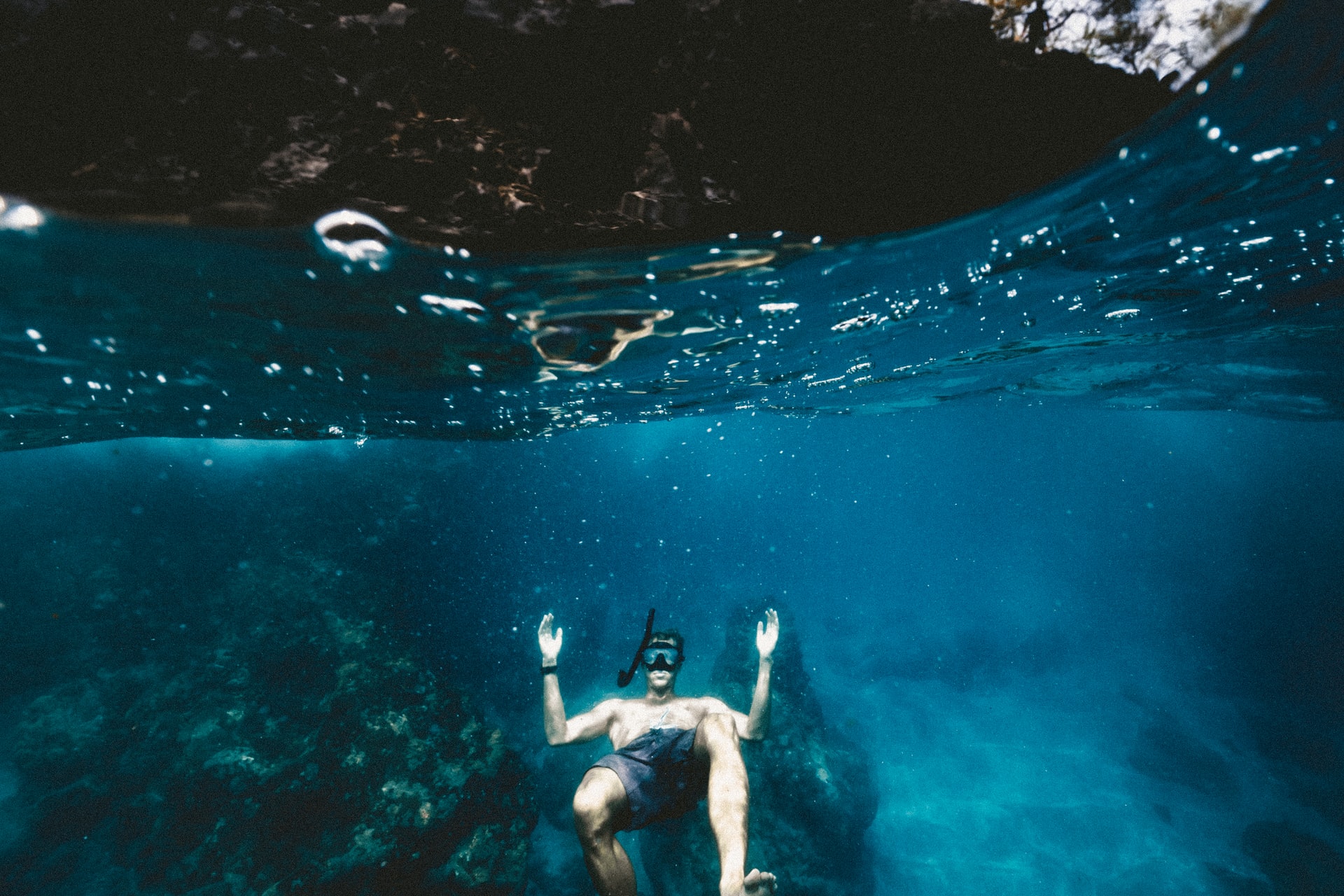 Snorkeling, a great water activity to see Gran Canaria from another perspective
Generally, to go snorkeling on Gran Canaria is perfect for everybody because of the numerous beaches and bays which offer a great biodiversity.
Did you like this article? Share it!