Dishes that you eat with a spoon are the basis of a good and varied diet. Fortunately, Canarian gastronomy has a wide variety of this type of dishes; we can find broths such as potato, millet, or stews such as lentils and jaramagos. But, of all of them, one stands out for the combination of foods it contains: watercress stew or potaje de berros.
 
Nowadays, it's one of the star dishes of Canarian gastronomy, along with sancocho or goat's meat, which cannot be missing from the tables of Canarian homes. Each master has his own recipe, and in each of the 7 islands it's prepared differently, like for example with watercress, pineapple or potato as the basis of the dish.
 
In addition, it's a dish that comes in handy in winter to warm us from the cold and is served in many restaurants on the island. Although, this dish is served at any time of the year, and it's always present in Canarian homes. It can be 30 degrees outside, and you'll still see a good watercress stew being made.
 
In this post, we're going to highlight the traditions and customs of Canarian gastronomy. First, we'll talk about watercress, where it comes from and how it's obtained, as well as offering you the original recipe used on the island of Gran Canaria.
What is watercress?
Watercress is a green vegetable belonging to the Brassicacea family, a real delicacy. The flavour is quite characteristic, as it has a mild, slightly bitter spiciness, which gives a distinctive touch to salads and watercress stews.
The vegetable originates from northern Asia and Europe. The main watercress exporting countries are Denmark, France, Belgium, Holland and England. 
 
In the Canary Islands, watercress grows in ravines, mainly on rocks where there's a high degree of humidity, as its main source of sustenance is water. The richest areas of Gran Canaria in terms of watercress are the municipalities of Firgas, Teror and Valleseco.
 
Watercress is a vegetable that must be eaten very quickly, and it shouldn't be kept in the fridge for more than 2-3 days, otherwise it'll begin to oxidize and lose its flavour. In order to be consumed, it must keep its bright green colour, to offer you all its vitamins C, A, E, minerals and fibre.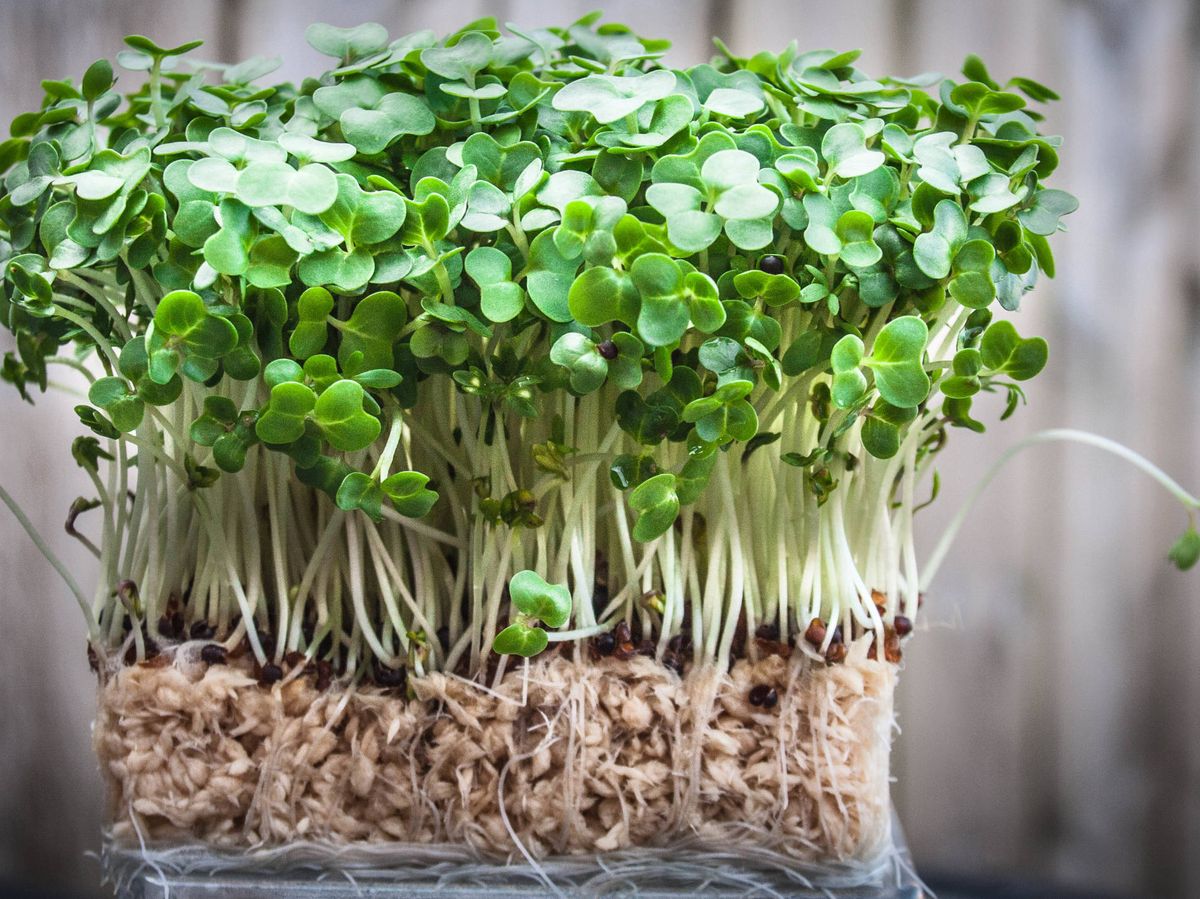 Canarian watercress stew recipe
As you know, each island and each person has their own way of making watercress stew. We're going to tell you how to make the authentic Canarian watercress stew, the one made in Gran Canaria, in 4 simple steps.
But before we start, you need the following ingredients:
 
500 grams of watercress

150 grams of pinto beans

100 grams of green beans

100 grams of pumpkin

100 grams of carrots

500 grams of potato

250 grams of pork ribs

1 corncob

1 onion

1 tomato

1 green pepper

3 cloves of garlic

1 spoonful of cumin

1 pinch of saffron

100 millilitres of oil

A pinch of salt

3/2 of water
1. Soak the beans and prepare the meat
The first thing to do once you've gathered all the ingredients for the watercress stew is to soak the beans the night before. Once they've soaked well, put the water in a pot and cook the pinto beans. 
 
The water should be very cold and when we observe the first bubbles, we add more cold water until the beans are soft. Next, add the pork ribs with the oil and salt over a very low heat.
2. Chop the vegetables and season
While the beans and meat are cooking, we're going to take the opportunity to chop all the vegetables. You can leave the corn on the cob whole or cut it in half, depending on your taste and how many people are going to sit at the table. We'll also take advantage of this moment to peel and chop the potatoes.
 
Once everything is perfectly chopped, add these ingredients to the pot without stirring. Now it's time to season and for this we'll add the saffron, another pinch of salt and the cumin and, at this point, is when we stir the watercress stew a little so that all the ingredients are integrated.
3. Add the watercress
The last ingredient we're going to add to the pot is the star ingredient, the watercress. We're going to chop it very finely and add it to the pot. At this point, we're going to continue cooking on a low heat for at least two hours, until the meat is very tender, and the vegetables are practically dissolved.
4. Enjoy the watercress stew
To round off the dish, it's traditional to add a spoonful of gofio, which is known as gofio escaldao, and soft local cheese.
We recommend that you take some broth from the stew, preferably containing beans and some meat, put it all in a bowl and add a couple of spoonfuls of gofio until you get a consistent mass. 
 
In this way, you'll be able to taste the authentic gofio escaldao, with the watercress stew and the traditional cube of soft cheese.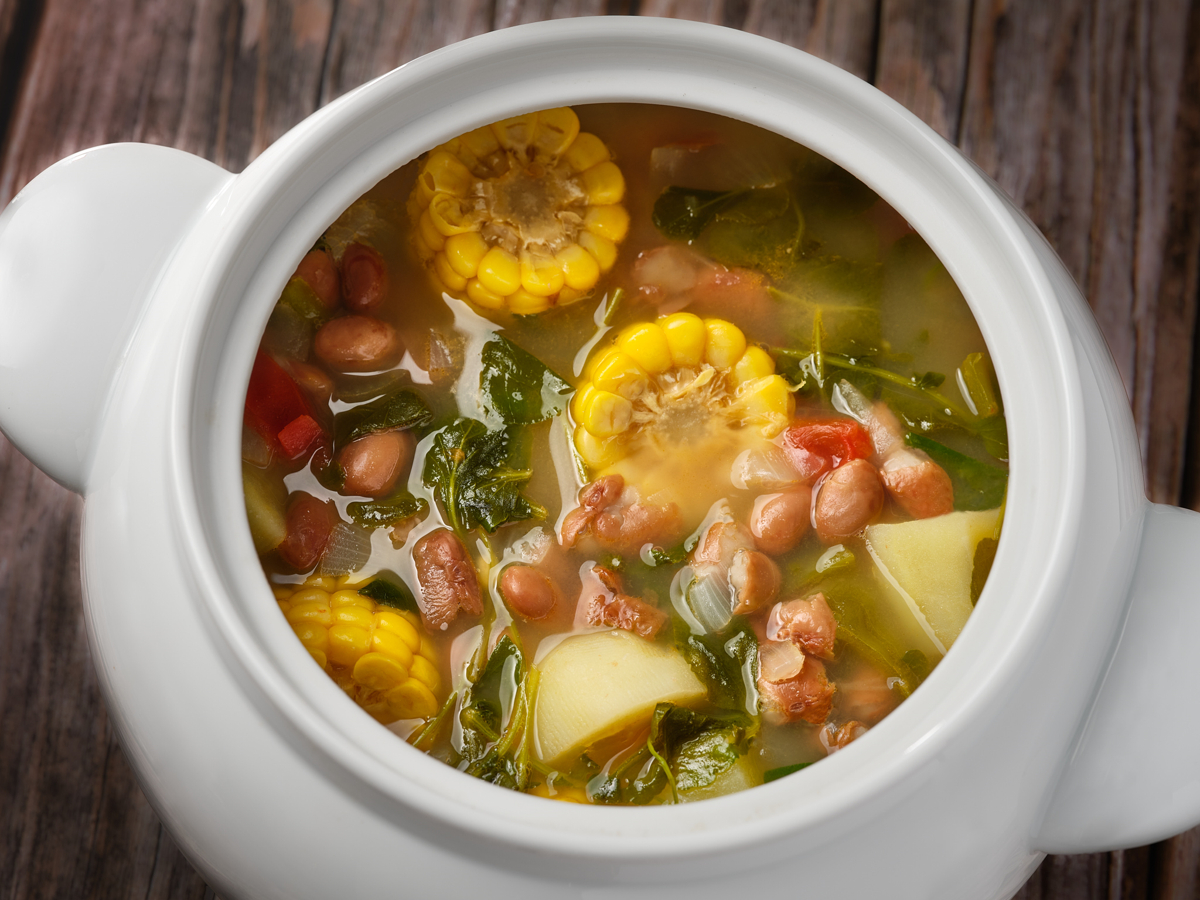 Watercress stew: authentic Canarian cuisine
This concludes our brief but intense review of one of the star dishes of Canarian gastronomy. A dish that, as you've seen, contains many ingredients, all of them varied and with different cooking times.
However, it isn't a meal that requires a very arduous preparation process. All you have to do is follow the steps we've indicated above and take into account the time it should be on the stove, never cooking for more than two hours.
 
In short, if you're planning to visit Gran Canaria during the winter months, we recommend that you visit the villages in the midlands and try the best watercress stews in the Canary Islands.
Did you like this article? Share it!