Gran Canaria has a lot of paradisiacal beaches with a special charm that tempt visitors to discover their favourite spot! That's what Tufia beach could be.
Tufia is a small, charming and hidden beach in the east part of Gran Canaria, in the municipality of Telde. It's a magical beach that stands out for its cared environment and its local essence. Let's discover it in this article!
Tufia beach, a diver's paradise
Tufia is a lovely place, set on a volcanic cone, embellished with white and blue houses with sailor touches and Archaeological Site of Tufia, which are very typical of the Canary Islands. Playa de Tufia maintains its singularity and authenticity, since it's not touristy at all. It's the perfect place for a day of relaxation!
The covelike beach is around 40 meters long and a mix between dark sand and rocks, where you can have a sit or lie down and appreciate the beautiful landscape. But keep in mind that, when the tide is high, nearly all the sand is underwater. However, you can benefit from its pavement and wait for the tide to get low! Check out when the tide is low at Tufia to get the most out of your visit.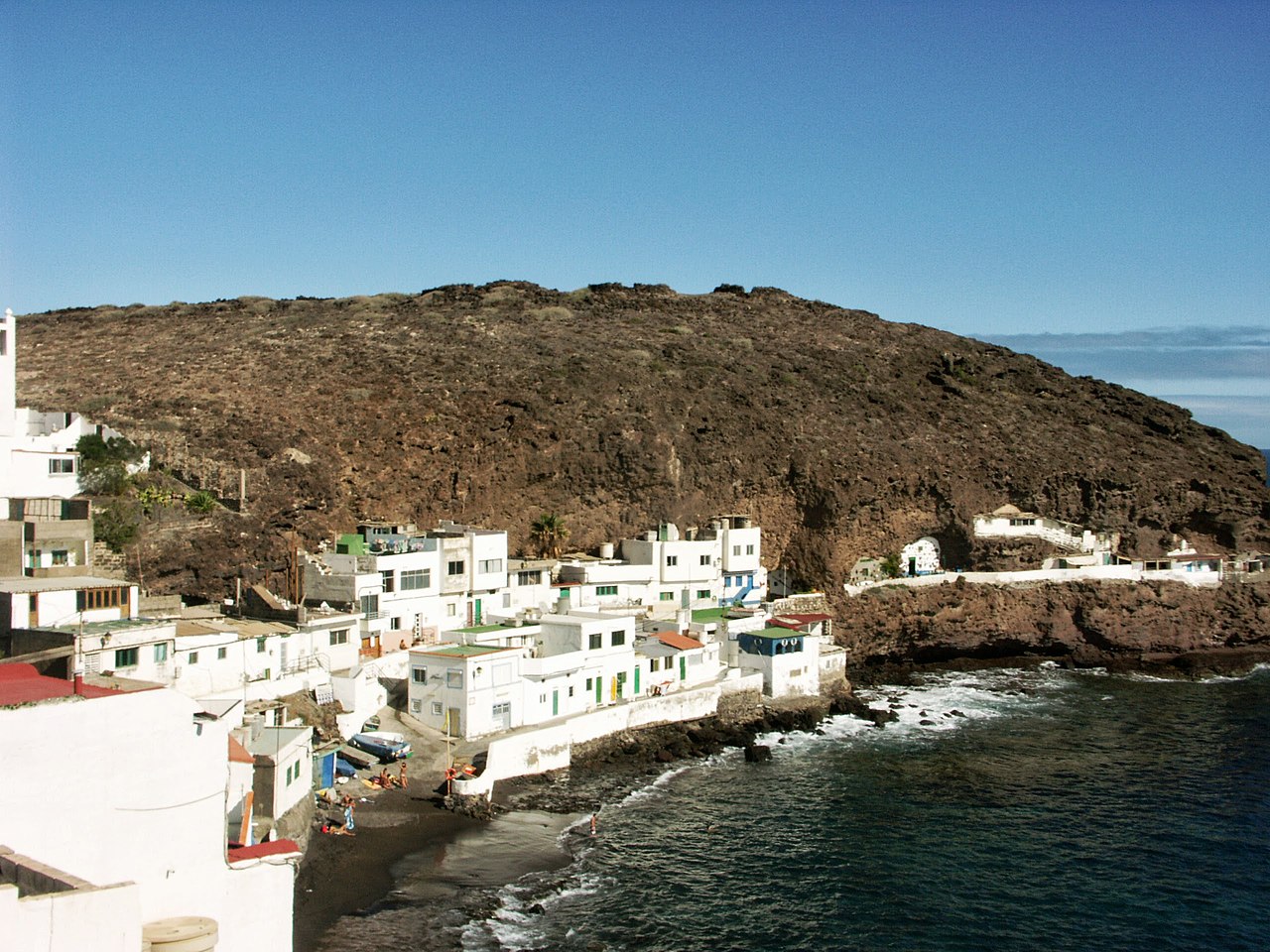 But what really makes Tufia stand out is that it's considered one of the favourite spots for diving in Gran Canaria. It has some of the most attractive sea beds for enthusiastic divers to explore. It doesn't matter if you're a beginner, diving is one of the recommended activities to do in Gran Canaria, and there are several diving companies who'll take you on an immersion experience.
Archaeological Site of Tufia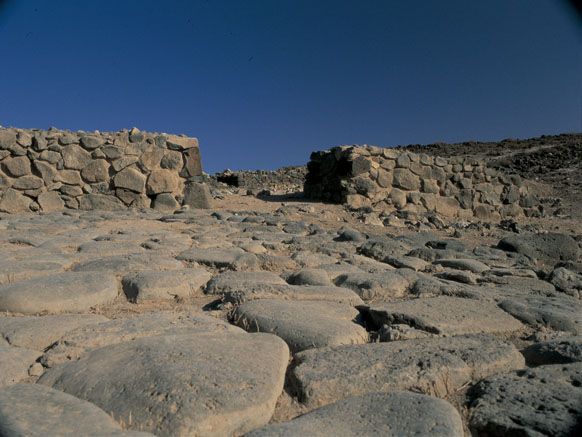 Tufia stands out for its archaeological site, made up of caves and housing structures of the ancient Canarians. On the near beach Aguadulce, you can find the bottom of an old cave dwelling in which there's a significant archaeological sequence, from which one of the oldest dates on the island was obtained.
Services at Tufia Beach
Tufia doesn't have any places to buy food or beverages. So, if you want to come and spend your day here, you should bring something with you to eat and drink or buy something in the nearest restaurant or supermarket.
How to get to Tufia Beach
To get to the beach of Tufia by car, take GC-1 motorway and the exit 13 to El Goro. Watch out for a small brown sign with the name "Tufia" and follow its road to a big parking area. Playa de Tufia is located on the right side and on the left side you'll find another beach called "Aguadulce".
Here's the exact location of Tufia Beach for you easy to arrive with Google Maps:
Another attraction near the area: Aguadulce beach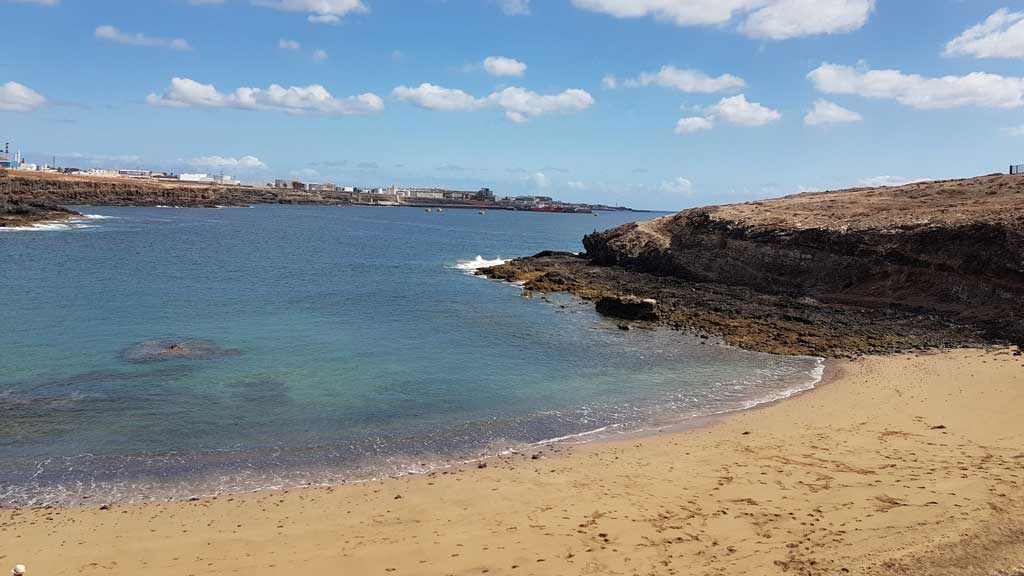 Aguadulce is a quite unknown beach that's basically only frequented by locals. Compared to Tufia, Aguadulces' sand is more golden and the beach itself is bigger and windier, since Tufia beach is sheltered from the wind thanks to the Tufia Peninsula Morro de Tufia.
Near Tufia you can also visit Playa del Hombre, Hoya del Pozo beach, Melenara, Salinetas…
Where to stay close to Tufia
Many tourists enjoy staying next to the beach for their holidays, and Gran Canaria is really the best destination for that. Staying near the beach for a holiday is a decision that promises a wide range of benefits and unforgettable experiences. From the peaceful tranquility of the shoreline to the exciting activities and delectable dining options, the beach offers something for everyone. So, if you're planning your next vacation, consider finding accommodation near the beach to enjoy the natural beauty, recreational opportunities, and a vibrant atmosphere that only the coastline can provide.
We've put together for you a list of the best holiday rentals at the beach and, with the filters, you can choose where on the island you want to stay. You can also decide between a few accommodations like apartments, villas, bungalows, country houses and much more. Decide your holiday!
Tufia Beach: A Serene Haven in Gran Canaria
Tufia Beach offers a truly captivating escape from the bustling tourist areas of Gran Canaria. With its unspoiled natural beauty, crystal-clear waters, and charming fishing village, this hidden gem provides a serene haven for those seeking tranquility and respite. 
Whether you prefer unwinding on the sandy shores, exploring the vibrant underwater world, or immersing yourself in the local culture, Tufia Beach promises an unforgettable experience. So, if you're planning a visit to Gran Canaria, don't miss the opportunity to discover this hidden paradise and indulge in the beauty of Tufia Beach.
Did you like this article? Share it!