Simplicity, fully equipped and ready to offer you an unforgettable holiday, this is what our Bungalows in San Agustín and Las Burras with private pool look like!
If you already knew that you wanted to spend your holidays in the southeast of Gran Canaria, we recommend you to choose this option as your holiday rental because of its capacity to adapt to any of the conditions in which you want to enjoy your trip to the south of the island.
Why should I rent a bungalow with private pool?
Choosing a bungalow as your holiday rental offers several advantages, such as the following:
1. Privacy: Bungalows are the perfect option for those who want peace and privacy as they're separated from the other accommodation units.
2. Space: Bungalows are more spacious than standard hotel rooms. In addition, they usually include a small terrace and garden. This makes them the ideal choice for families and groups.
3. Greater comfort: They have a more comfortable and functional layout than standard hotel rooms, as well as a fully equipped kitchen, which allows guests to cook their own meals and save money in restaurants.
4. Cheap: Renting a bungalow is often cheaper than booking a hotel room of similar size.
5. Location: Most bungalows are located in natural surroundings, with gardens, swimming pools and other communal spaces that allow guests to enjoy outdoor activities and nature.
At VillaGranCanaria we have the best offer of Bungalows with private pool in San Agustin and Las Burras of various types as you can see below.
Our recommendation
We present you our recommendation of bungalows in San Agustín and Las Burras:
Bungalows ET2
Bungalow ET2, located in San Agustin, is a property with 2 bedrooms, 2 bathrooms, and most importantly, its own private pool and private garden, for our more selective clients.
It's an ideal way to live your holidays in Gran Canaria, and is very close to supermarkets, restaurants, pharmacies or any other needs you may have.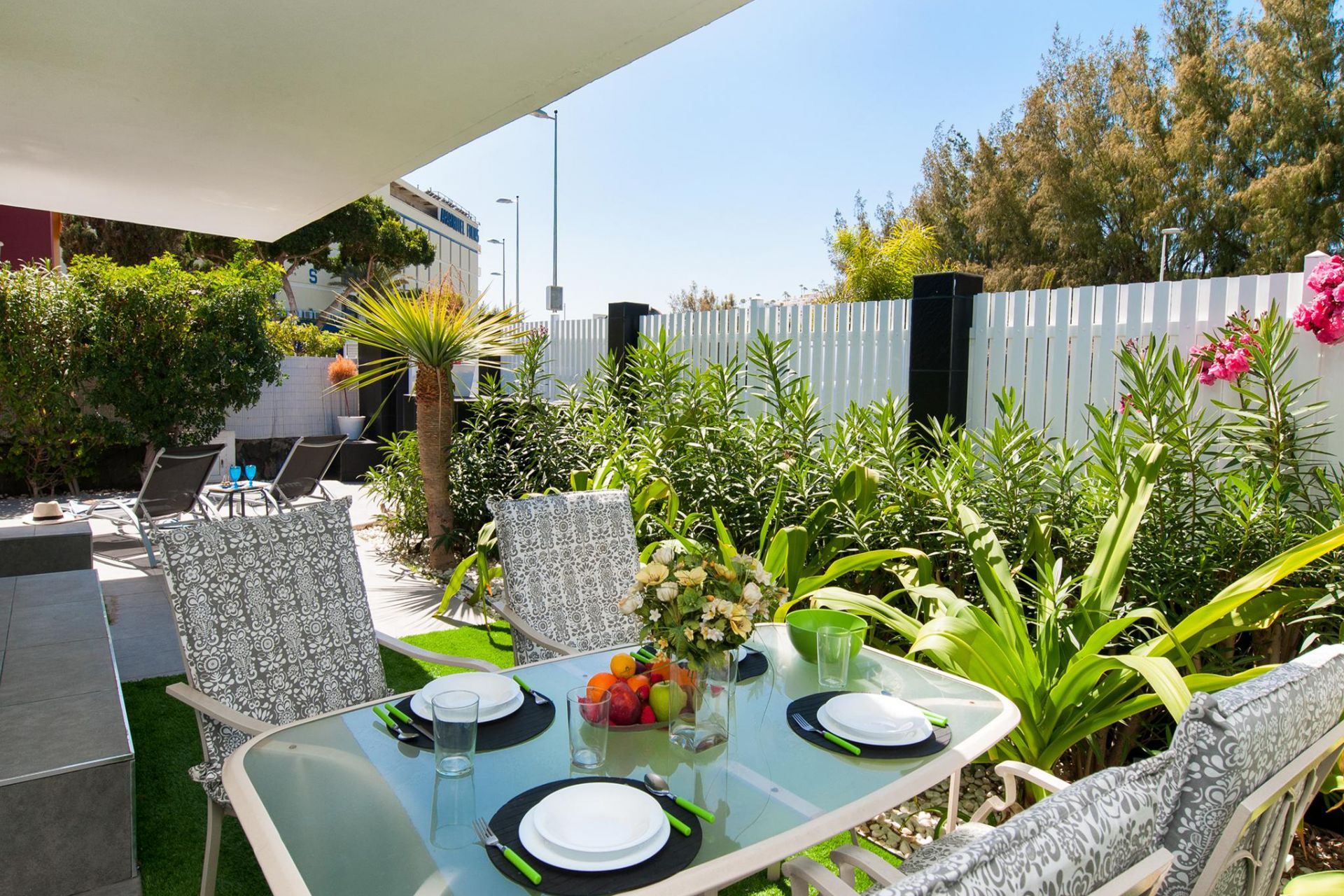 If you prefer to stay in a villa in Gran Canaria
Renting a villa can be a good option to enjoy your holidays with your family or friends, due to the characteristics that they have and allow a large capacity.
That is why we present you, among many other options, the Villa La Canela in Salobre Golf Resort, which has a large private pool, with a children's pool area available for guests, 3 bedrooms, and a large garden, located in the south of Gran Canaria, just 10 minutes drive from the beaches of Maspalomas.
Remember that at VillaGranCanaria we have a wide range of accommodation to suit all tastes and needs.
Live a unique experience with us!