Gran Canaria is an ideal place to travel and explore. In addition, there are many pet-friendly facilities, so you have a wide range of establishments to enjoy them to the fullest with your furry friends. 
In this article, we're going to introduce you to off-leash parks to visit with your pet. Spend a day in contact with nature and watch them play, make friends and enjoy themselves. You won't regret it! If you're in Gran Canaria, don't miss the dog parks and strengthen your bond. 
Rules for visiting dog parks
There are certain rules that, as pet owners, we must comply with. If you want to visit a public space with your dog, you must comply with the following rules:
Carry bags and pick up your dog's droppings. Be responsible and clean up after your dog.

Don't throw litter or cigarette butts on the ground, and use the litter bins provided.

If your pet requires it, take a muzzle and leash.

Don't release your dog unless you're sure it's sociable and doesn't bite. Avoid fights at all costs.
Discover dog parks in the capital city
There are a wide variety of dog parks in Las Palmas, the capital of Gran Canaria, such as the following:
Dog park in Lomo la Plana: Near Las Perreras and Parque Juan Pablo II, on Calle Lomo la Plana 3, you'll find this green dog park with trees. This pipican is popular for being quiet, with a very good atmosphere and responsible owners who keep an eye on their pets. However, it's rather small.

It has grass, dirt and sand areas, shade and a water tap.
Pipican La Ballena: Located at Calle Gustavo J Navarro Nieto 2 is this dog park. It also has fresh water and training accessories.
Dog park San Jose: This dog park is quite large and has plenty of trees and shade. However, it's a bit noisy, as it's next to the motorway. It's a very pleasant space for pets. It also has water fountains for the dogs and benches for the owners.
Parque de los Grillos: located in Calle la Minilla, next to Mirador Guanarteme, it's a very good park with plenty of shade. It's not very well known, so you can enjoy a very quiet atmosphere.
Parque de las Rehoyas, Parque Juan Pablo II, Parque Romano, Parque Doramas, Parque La Paterna, Parque de Santa Catalina, Parque el Bardo, Parque San Telmo... all have a dog-friendly area.
Perfect pet-friendly accommodation
If you're looking for the perfect pet-friendly accommodation for your stay in Gran Canaria, the best thing to do is to rent a villa, as you'll be able to enjoy all the comfort and exclusivity with your pet. VillaGranCanaria is dedicated to the needs of its clients and offers all types of pet-friendly accommodation.
Find among more than 80 accommodations your perfect holiday stay for you and your furry friend: villas, duplexes, houses, fincas, flats, studios, beach houses, bungalows and much more. What better holidays than enjoying a barbecue, private pool, being in the middle of nature or being a few meters from the beach! Book now.
More perfect places to go with your dog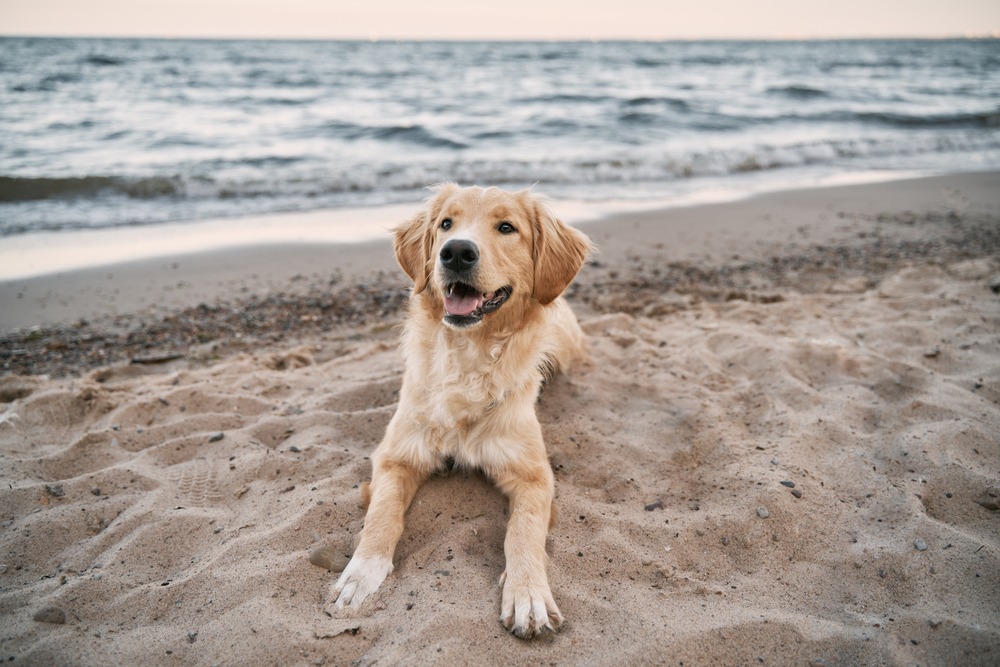 If you're not only interested in dog parks in Gran Canaria, but also in beaches suitable to visit with your pet, take a look at our blog article on Dog friendly beaches in Gran Canaria.
If you are looking for privacy and tranquillity for your pet on your next holiday, then a  country houses in VillaGranCanarias is just what you need. Imagine waking up every morning surrounded by nature and its sounds, as well as having the opportunity to explore the beautiful landscapes of the island.
Did you like this article? Share it!