Kayaking in Gran Canaria is one of the best ways to enjoy this unique island. You can go to places you've never seen before, discover volcanic caves, see how the crystal clear water is reflected in the malpaís ceiling and hear the echo of voices...
Fancy a dip in the ocean? Don't forget to take your camera because you will witness breathtaking landscapes. And if you're lucky, you'll be able to spot cetaceans that will join you along the way.
In addition, due to volcanic eruptions and the erosion of wind and sea, you will be able to contemplate breathtaking landscapes in cliffs, caves and natural coves.
Best of all, you can explore the island's coastline by kayak 365 days a year, making it the ideal sport for discovering unusual places that can only be reached by sea. Whether you do it alone, as a couple, with your family or friends, you'll have a great time.
Gran Canaria is one of the islands where you can enjoy kayaking the most. So, it is essential to highlight everything about kayaking on this island, a unique experience that will make you fall in love with it and will take you into beautiful natural scenery.
Excursions and kayak routes in Gran Canaria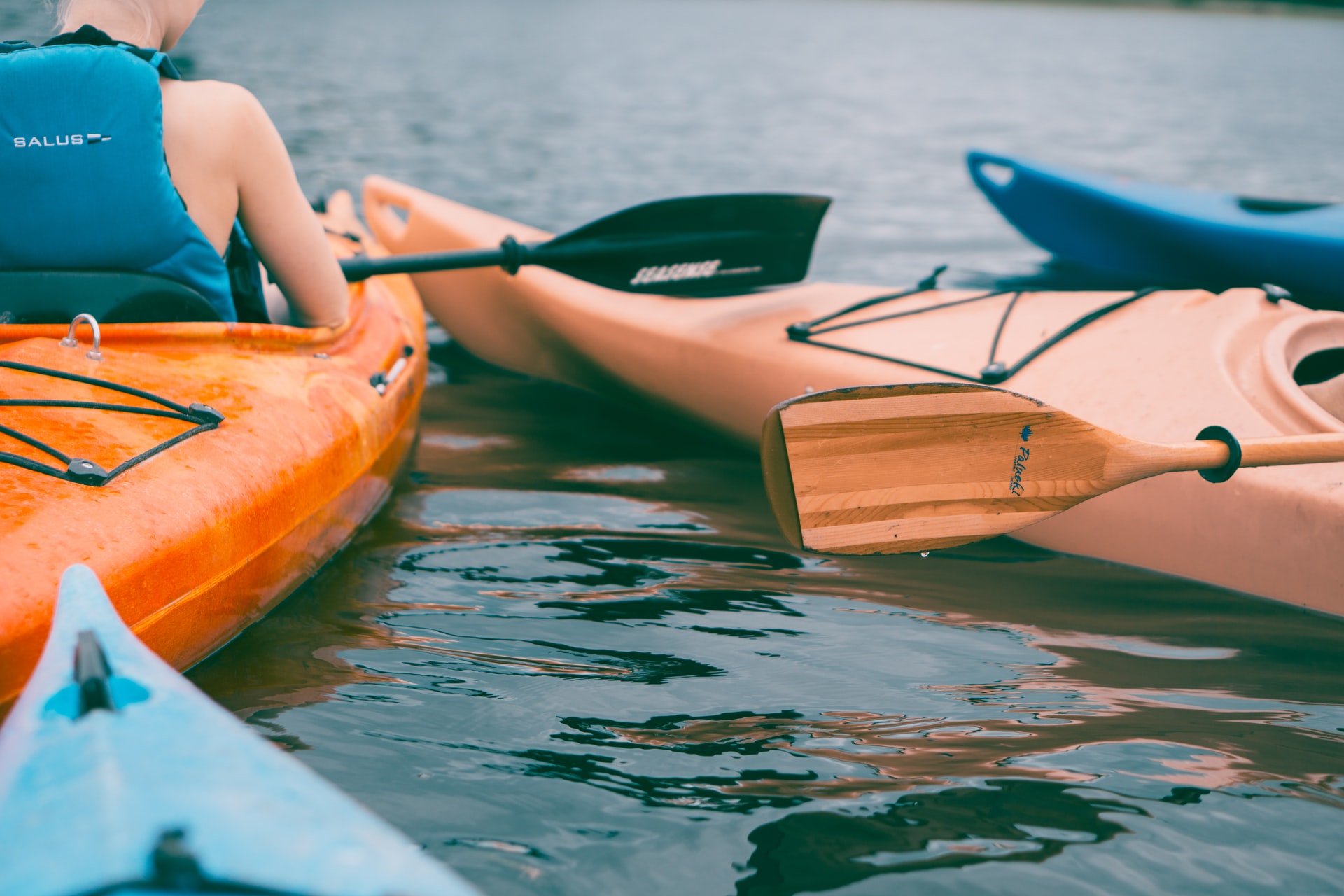 Adventure lovers have a multitude of entertainment and fun options on the coast of Gran Canaria: from kayaking routes to caves that are a priori inaccessible to dive into.
This is an original way of getting to know the incredible landscapes of the island and discovering the volcanic origins of Gran Canaria from a completely different point of view. An explosion of adrenaline in an unforgettable experience.
You might be wondering if you need a permit to go kayaking, right? Well, no, you don't need any special permit to practice this nautical activity.
Logically, if you have no experience in kayaking, it is advisable to hire a guided excursion where the instructors will give you the necessary guidelines so that you can enjoy this activity safely and, if you want to, do a route without an instructor later on.
You can also buy the necessary equipment in a specialised shop, where they will provide you with everything from the classic rigid kayak to the peculiar inflatable kayak, which is taller and wider, and ideal for calm waters and for beginners. In addition, they are usually cheaper and require less space for transport and storage.
Kayak rental in Gran Canaria
The first thing to bear in mind is that when you rent a kayak without an instructor, you will be responsible for your own actions, so you will have to assume the possible risks (it is recommended to check the sea conditions in order to choose the best route). In addition, this modality does not usually include insurance.
In these cases, the company delivers the material to the beach and then collects it at the end. For this reason, it is best to rent everything from a specialised shop or from a company that organises the whole activity.
Kayaking is not a risky sport if you do it safely, if you know everything in advance, such as the weather conditions. So, if you don't know anything, the best thing to do is to consult any of the professional experts who dedicate their daily work to kayaking.
As for children, it is important to be aware of the possibility of practising the activity, as there are sometimes age or height limits. It is important to instil in them respect for the sport and for the environment where it is practised, as well as for the people who are there.
Some of the companies that organise kayaking trips around the island are the following:
Canariaventura
Salitre Sport
Watersports Luis Molina
Kayak routes in Gran Canaria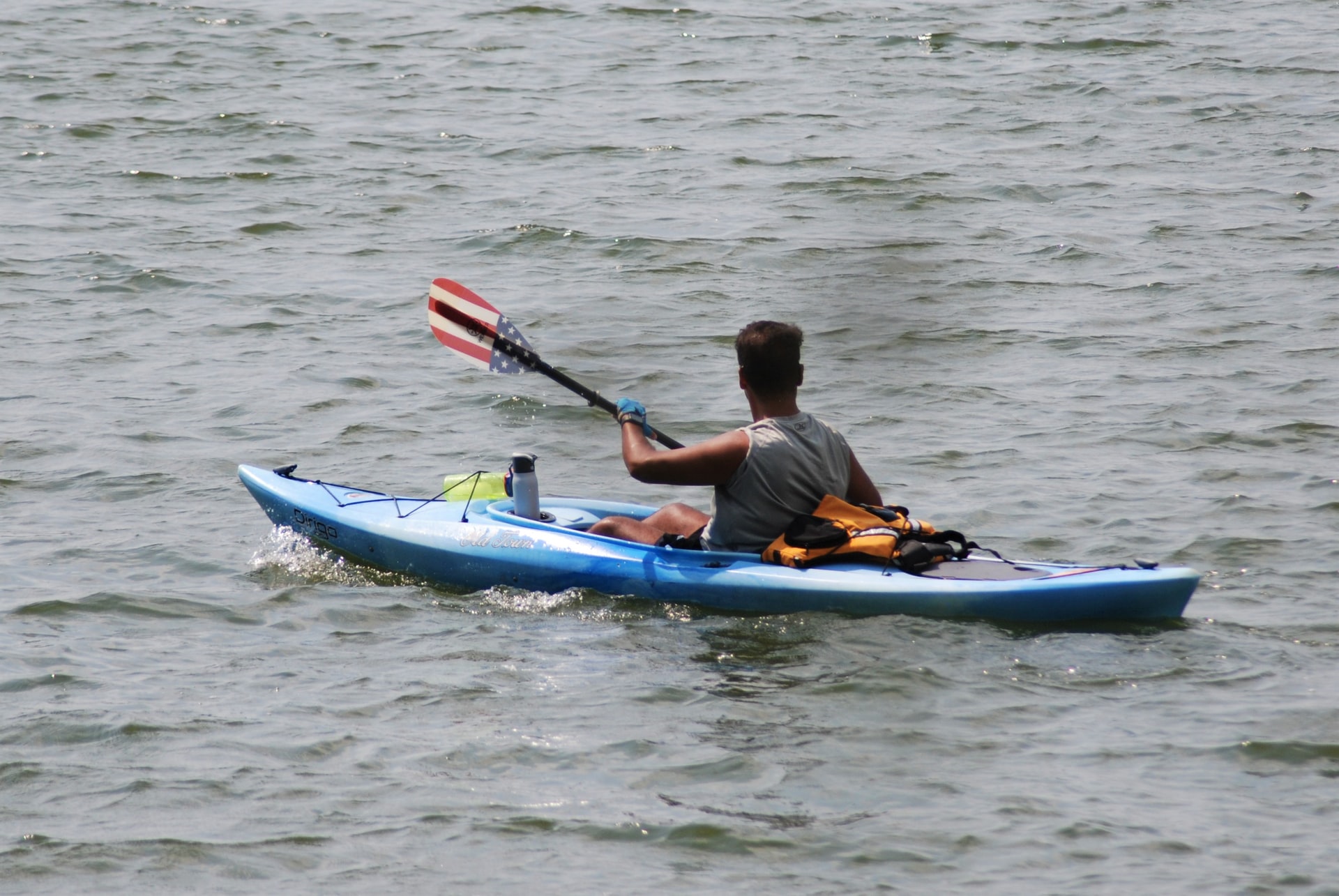 Here you can enjoy the coast of Gran Canaria from the sea by kayak. This way, you will have a different view and a fun experience paddling, sunbathing and landing on beaches that are difficult to access from land.
But you can also sail in calm waters in the mountains, taking advantage of the island's dams and combining this activity with others such as hiking.
Some of the best routes you can do in Gran Canaria in a kayak are some of these:
El Pajar-Montaña Arena
Tasartico-Güigüí
Mogán-Veneguera
Mogán-Puerto Rico
Presa de Chira dam
Presa de las Niñas dam
Sardina del Norte
Las Canteras
As you have seen, Gran Canaria is pure fun at sea. The island's coastline is, without a doubt, one of its greatest attractions. What are you waiting for to go kayaking in Gran Canaria?
VillaGranCanaria is an ideal destination for travellers seeking adventure and tranquillity. In this sense, there is nothing better than staying in country houses that offer everything you need for an unforgettable holiday on the island.
Did you like this article? Share it!