Gran Canaria is one of the most attractive Spanish destinations for every type of tourist. Among all of its locations, you can't miss the top things to do in Mogan. Indeed, this village in southern Gran Canaria has everything you are probably looking for.
Mogan, along with other locations such as Arguineguin, Anfi del Mar, Amadores or Puerto Rico, is a quality hot spot in the Canary Islands. That's the reason why this new Villa Gran Canaria blog article will show you all you must see and do in Mogan.
First of all, you have to keep in mind that Mogan is one of the largest municipalities in Gran Canaria, an island located in the Atlantic Ocean just more than a hundred kilometers off the north African Coast.
Therefore, Mogan offers many beaches and coves that are the perfect place to enjoy the sun, boat trips or scuba diving, among others. All this can also be found in this picturesque seafaring district, which mixes tradition with both national and international tourism.
One of its distinguishing features is its unique architecture. White houses, blue window frames and lush gardens make Mogan a picturesque town that stands out among the rest of Gran Canaria.
As an anecdote, Mogan is one of the European destinations that registers more sunny days per year. This results in an almost permanent state of calm that is breathed by every visitor. Pay attention to enjoy Mogan to the fullest.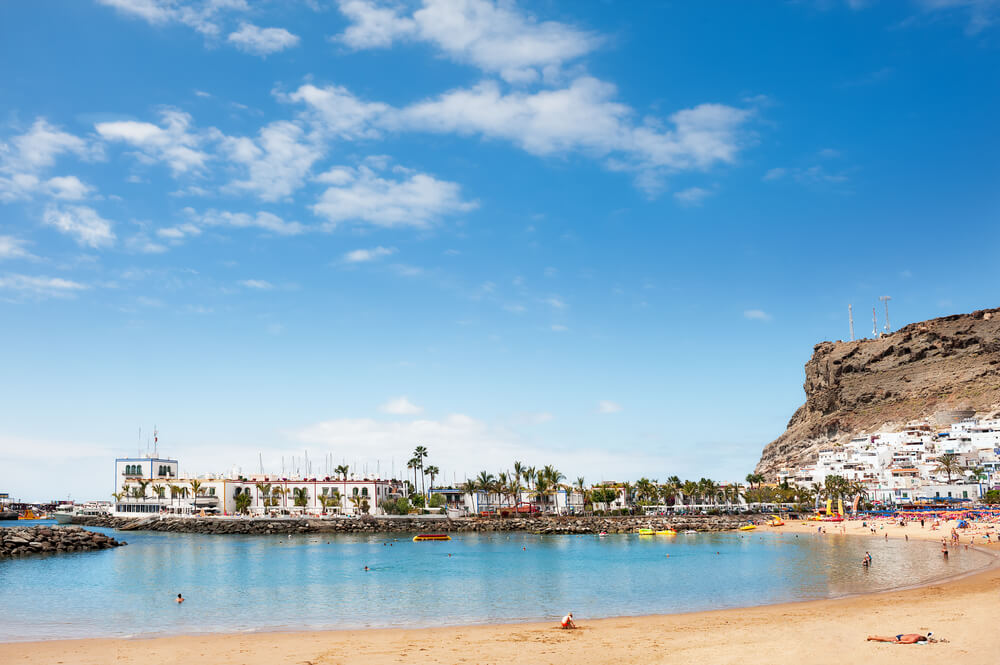 Top 5 things to do in Mogan
When arriving to Mogan, the first thing you'd probably ask yourself is what can you do. You may think that you're going to find a small town with almost nothing to do… But the truth is far from this.
It's important to know that the mountains in the middle of Gran Canaria block off almost all the rain from ever reaching Mogan, which makes it the perfect place to enjoy an eternal summer.
1. Saltwater canal
Undoubtedly, one of the prettiest pictures you can take in Mogan is its saltwater canal that reminisce a little bit to those of Venice, Amsterdam or Stockholm. The difference? As you can guess, the magnificent weather of southern Gran Canaria.
It is one of the most picturesque places and that people keep in their memory when they visit the Mogan. When you get to the epicenter of the port, you'll find a small canal on the left side of the road.
Take your time to stroll alongside it and feel this area with a marine tradition that, due to of its unique setting and natural beauty, has evolved into one of the most beautiful urban settlements of the Canaries.
2. Mogan market
Mogan market is one of the things to do in Mogan that you can't miss. In fact, every Friday Mogan changes character. The village is filled with people and stands from its entrance to the back of the peer.
Thus, if you want to shop for some gifts to take back home, Mogan market is definitely the place for you. In addition to this, on Fridays there is a fine array of products at the Municipal Market.
As in other Canary Islands market, feel free to haggle over the prices too. As a matter of fact, it is expected. Even if something is marked 10 € it does no harm to suggest 8 € for this? It actually works on most occasions!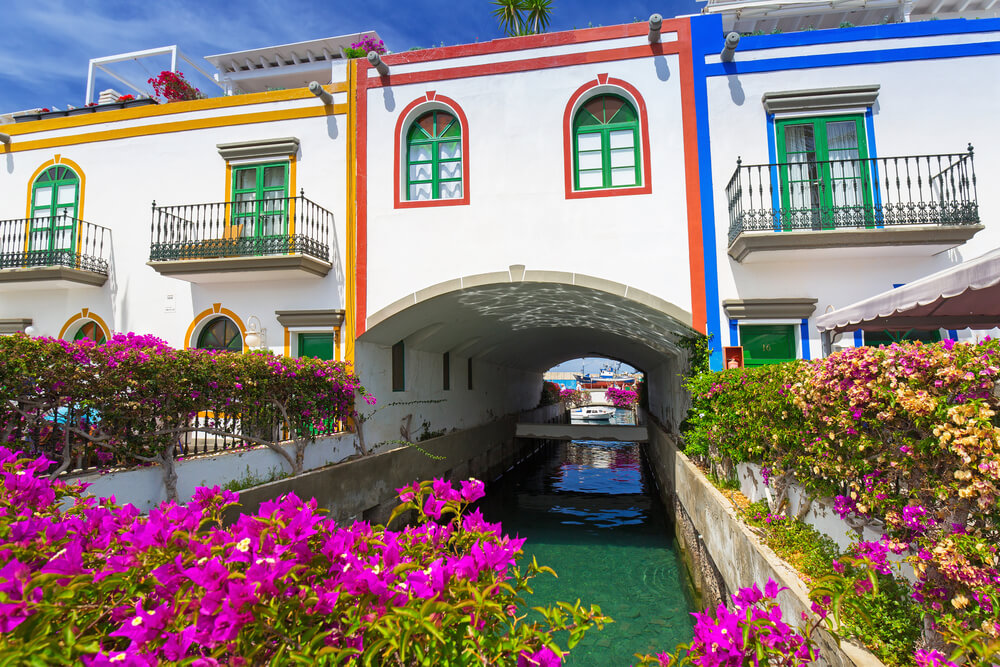 3. Typical architecture
The golden sand beach is joined by Mediterranean style villas, pretty roof gardens,, beautiful balconies, enchanting alleys certainly that echo the romantic Venice, an array of restaurants and bars by the boardwalk, and the lovely view of the bay full of expensive yachts and quaint boats never fail to mesmerize travelers.
4. Scuba diving
The combination of crystal clear waters and an abundance of marine life makes Mogan the ideal place for snorkelers and divers of all levels. There are sheltered bays and coves, perfect for beginners, as well as caves, impressive rock formations or deeper wrecks suited for more experienced divers. Obviously, is one of the things to do in Mogan that you can't miss.
Mogan has a wide variety of marine life, including soft corals, large shoals of barracuda, anemones, manta rays, puffer fish, moray eels, scorpion fish, trumpet fish, angel sharks and many others.
Furthermore, there are some wrecks in the area (the Cermona II and the Pecio Viejo) that were sunk deliberately to promote diving. Their excellent visibility and weak currents make it a straightforward dive suitable for all levels.
5. Fisherman's Association
If you leave Gran Canaria without trying the exquisite typical Canarian food, you'll regret it. But, when you do, it will be better if you go to a traditional restaurant or a Fisherman's Association, like that of Mogan.
You should ask yourself this important question – is there a better option than having the catch of the day in your plate? Probably not, and that's the reason you should go there and experience it first hand.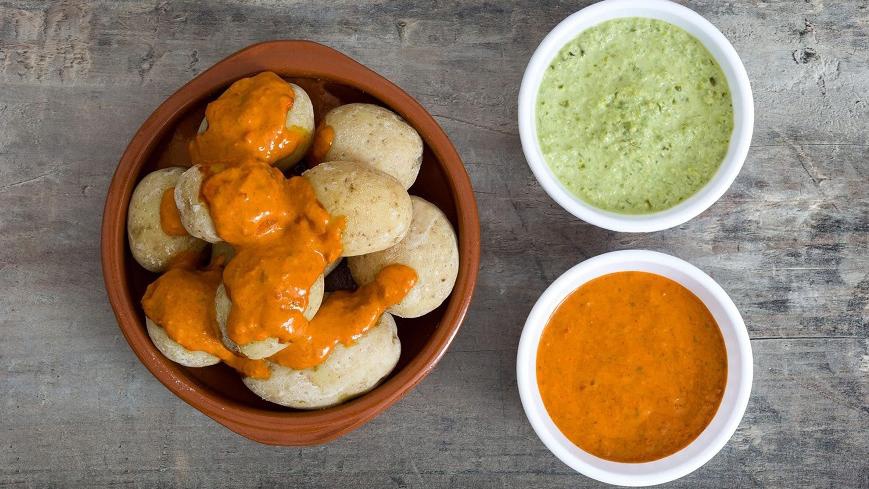 Conclusion
As you can see, you can get an idea why Mogan is a village that hides many secrets waiting to be discovered. This location in southern Gran Canaria offers many varied things such as sun and beach, adventures or tradition.
Last but not least, you should try to mingle with locals to discover why Canarians are a charming people with a permanent smile on their faces. Come here and enjoy the best things to do in Mogan to have an unforgettable experience.
Did you like this article? Share it!