Paddle boarding is one of the most popular sports on the islands today. It began as a quiet and relaxed practice for days with little waves and that, with the passage of time, has become established, attracting more and more tourists. For this reason, stand up paddle boarding in Gran Canaria has become the most practiced water sport.
The island of Gran Canaria, as you well know, has many kilometers of wonderful coastline, combining beaches dedicated to the practice of surfing or kitesurfing and others, which are ideal to spend a day of tranquility and relaxation while enjoying the sea.
We know that you are looking forward to trying this new type of surfing and that is why we want to offer you all the information you need to know where to practice this sport in Gran Canaria, showing you the best locations with the best landscapes to enjoy on top of a table.
What is SUP or stand up paddle boarding?
If you are still not sure what paddle boarding is, here we show you its definition and origin.
It is one more form of surfing in which a paddle is used to move through the water while you are standing on the board.
This practice has its origins in  Polynesia that, in the 60s, Hawaiian surf instructors who lived on the island, used their longboards and a canoe paddle, to have better visibility of the group and warn of the arrival of the waves. waves.
Already in the 2000s, it is when the more experienced surfers begin to use this practice as a fork of surfing with bigger waves and as a way to do something fun when there were no waves to surf.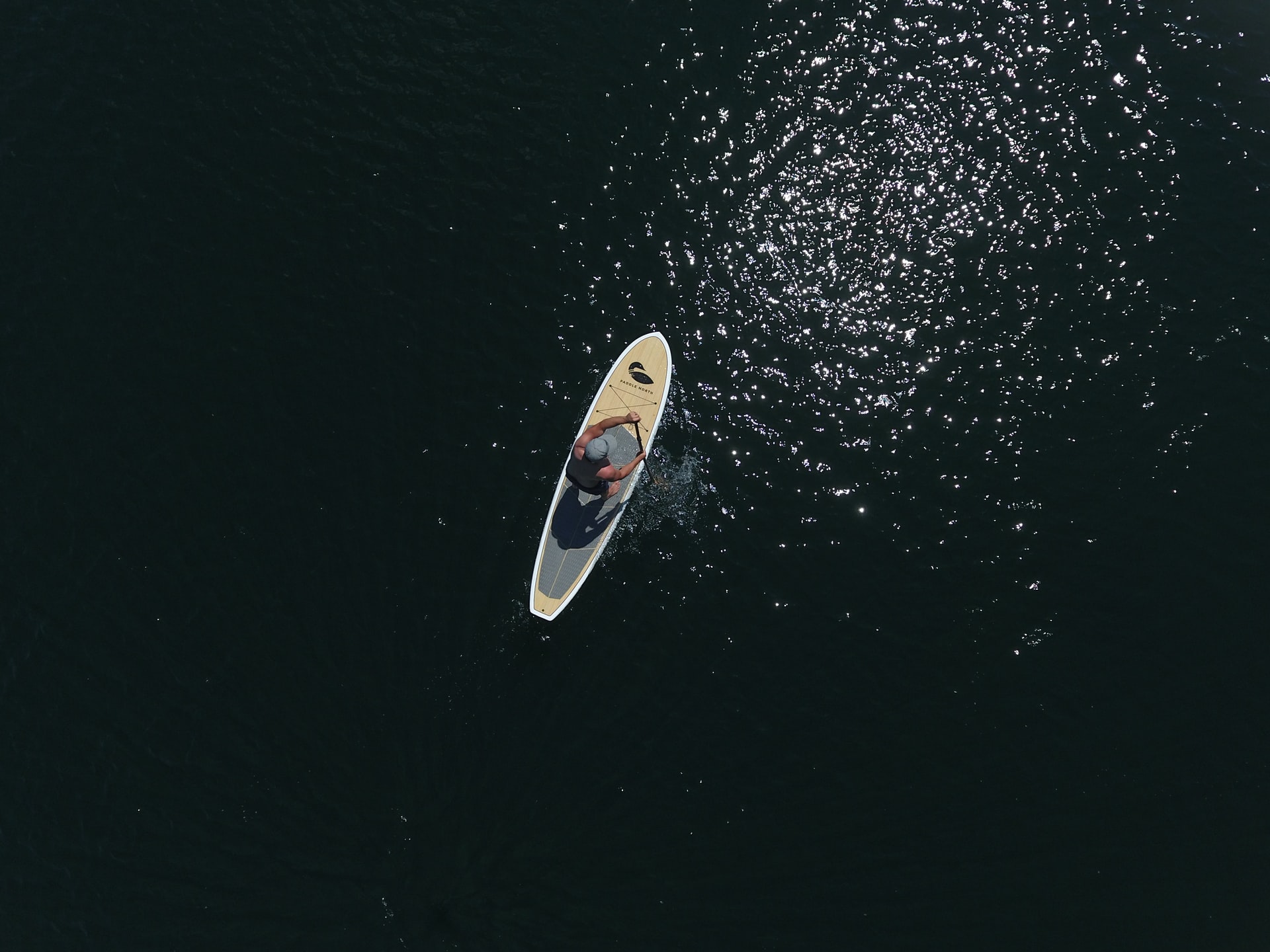 Within paddle boarding in Gran Canaria, there are several modalities:
Wave where a small, wide and stable board is used to catch waves.
Crossing, wide and very elongated boards, ideal for traveling long distances.
Race is the type of competition, where narrow and elongated boards are used.
River is the modality of river descent, a very fun and dangerous variant.
Yoga is the modality that is gaining more followers. The table is inflatable, more padded and in it you can perform all kinds of exercises.
Where to practice stand up paddle boarding in Gran Canaria?
Gran Canaria is an island characterized by having the best beaches for surfing. From north to south you can find all kinds of beaches and waves that will delight lovers of this water sport.
However, nowadays there is little information about places where you can practice paddle boarding, so all those interested in it do not know which are the best locations to practice this sport.
Next, we are going to show you which are the 3 best places to practice paddle boarding in Gran Canaria, a magnificent sport that combines relaxation with direct contact with marine nature.
1. Las Canteras
The emblem of the city and the pride of an entire island. The Playa de las Canteras is the tourist epicenter of the capital, with a special charm and a unique marine diversity on the islands.
Thanks to the famous "bar", a small natural pool is formed that when the tide goes out and the waves are not very big, it is ideal to be able to navigate in it.
In the same way, the paddle boarding route that is done in Playa de las Canteras is to go from end to end, fromLa Puntilla to the Auditorium, passing through the mythical Peña de la Vieja. It is a short, relaxing walk where you can enjoy the entire beach from a different perspective.
At the end of the tour and to round off a great day, you can regain strength in any of the establishments that populate the area of ​​the avenue.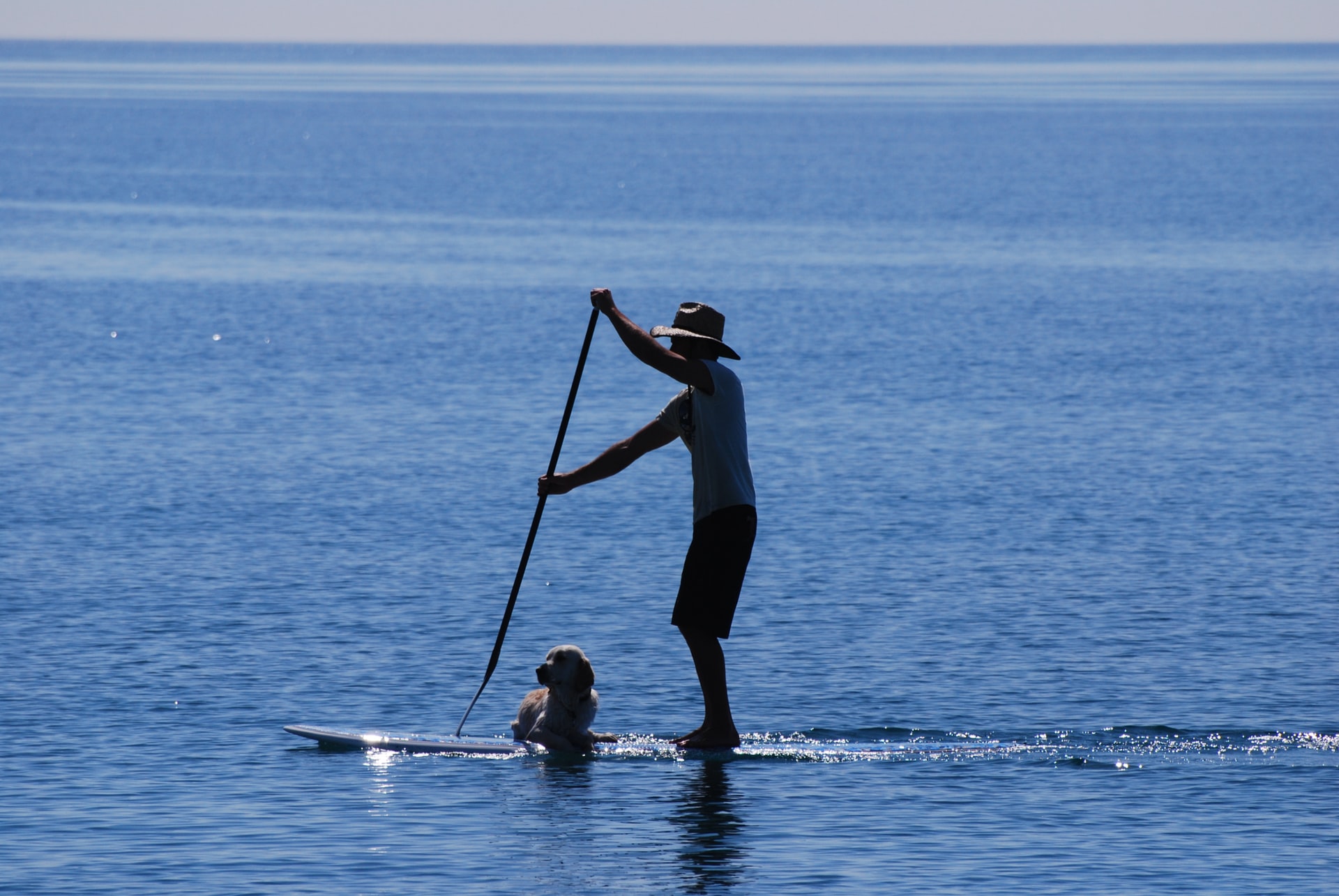 2. Anfi del Mar
We move to the south and we do it to the famous Anfi del Mar beach. It is one of the best and most recognized areas of the island for practicing water sports such as riding a jet ski or canoe.
We are facing an area with very little or no waves, since it is an artificial beach with a breakwater that closes it to the sea, causing its waters to be very calm.
Therefore, it is the ideal place for paddle boarding in Gran Canaria due to its tranquility.
You will enjoy a landscape with crystal clear waters reminiscent of those exotic Caribbean beaches and, if the weather and the sea allow it, you can take a short walk along the coast and enjoy the spectacular cliffs that the area offers.
3. Pasito Blanco
We finish our tour of the best areas to practice paddle boarding and we do it with a place that is purely dedicated to water sports.
Pasito Blanco, is a wonderful enclave to enjoy a day of relaxation and practice paddle boarding. It is a beach where, if the good weather is good, you can make very interesting trips.
Among them, it is worth highlighting the journey to the Maspalomas Lighthouse, bordering the Meloneras coastline, which provides wonderful perspectives and views.
Another journey is towards the beaches of Cometa and Mujeres, to enjoy these beautiful coves, being able to make a small stop and take a dip.
Paddle boarding is a practice that is trading on the rise and has earned a niche within water sports in the Canary Islands.
More and more people on the island and tourists demand this sport, causing the offer to increase considerably. We have seen how in recent years, numerous paddle boarding schools have emerged both in the capital and in the southern part of the island.
Therefore, we recommend that, if you want to try new experiences on a board, do not hesitate to practice paddle boarding in Gran Canaria in any of the places that we have offered you.
Did you like this article? Share it!