Get the full island experience by renting a bungalow in Gran Canaria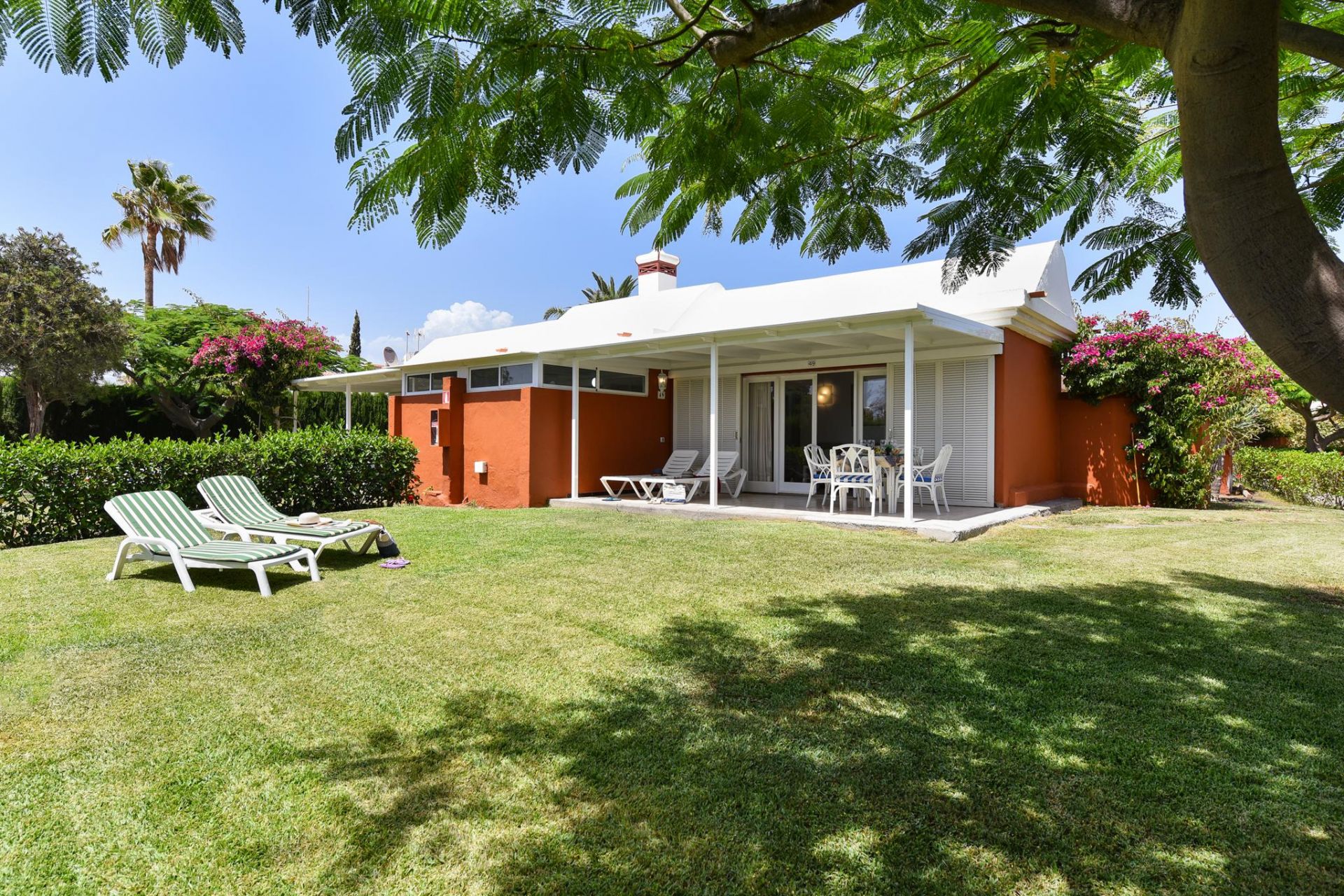 If you're thinking about a holiday in Gran Canaria and don't know which type of holiday accomodation to choose, a bungalow is one of the best options, specially in the south of Gran Canaria like Playa del Inglés or Maspalomas.
A bungalow refers to a small house which usually only has one story and is used for holiday purposes. Bungalows are a popular holiday option on Gran Canaria because they are characterized by wide verandas, porches or terraces and usually have a garden as well. Enjoy the best climate at the spacious outdoor areas, which may include patios, gardens, and swimming pools.
 
Why rent a bungalow in Gran Canaria
Still not convinced? Here are 5 reasons to choose a bungalow as your holiday rental in Gran Canaria:
1. Privacy and independence: Bungalows offer more privacy and independence than traditional hotel rooms, as they usually come with their own private entrance, garden and outdoor space, and a fully equipped kitchen. This means you can enjoy your own space whenever you wish, without depending on timetables and schedules.
2. Space: Bungalows tend to offer more space than hotel rooms, making them a great option for families or groups of friends who want to stay together. They usually have separate bedrooms, living rooms, and dining areas, allowing you to spread out and relax. And the best part is the pool, own garden and terrace.
3. Cost-effective: Renting a bungalow can often be a more cost-effective option than staying in a hotel, especially if you're traveling with a group. You can save money by cooking your own meals and avoiding expensive hotel restaurants.
4. Home away from home: Bungalows such as apartments or villas provide a more homely feel than hotels, allowing you to feel more comfortable and relaxed during your stay.
5. Location: Bungalows can be located in quieter areas, away from the hustle and bustle of popular tourist attractions. This means you can relax and enjoy the peace and quiet of your surroundings, while still being close enough to explore the local area.
Where to stay in Gran Canaria
If you've decided yourself for a bungalow in Gran Canaria, discover the best spots and locations where to stay and what makes them so popular:
Find the best bungalows in Gran Canaria
In VillaGranCanaria we offer a wide selection of bungalows in Gran Canaria. You'll be best of if you choose a bungalow in Maspalomas to enjoy the full island experience!