Gran Canaria is an island that is characterized by its large and well known beaches, which are home to many tourists, such as Las Canteras and Playa del Inglés. But the truth is that, apart from these beaches, there are many secret beaches in Gran Canaria that are unknown to tourism and even to some inhabitants of the island.

From the steep cliffs of the north to the most remote corners between the industrial areas of the east or the villages far away from everything in the west of the island, there are those virgin beaches of Gran Canaria where you feel like escaping and relaxing, in silence and in an incomparable setting of blond sand and crystal clear waters.

These coves in Gran Canaria only have a few people arrive, especially from the surrounding areas with no sunbeds, beach umbrellas or beach bars.

This article is a small compilation of the best hidden beaches that Gran Canaria has, so that you can relax and get away from the hustle and bustle of the big tourist beaches that are a bit crowded.
 
Top 5 secret beaches in Gran Canaria

As you well know, the most famous beaches are the busiest ones. This does not mean that they are bad, but you should know that here you will not find peace and quiet listening to the waves of the sea.

Depending on the season, you may have to fight tooth and nail for a spot, listen to other people's conversations, or listen to loud music.

In order to avoid these major problems, we propose a list of the best 5 unknown beaches in Gran Canaria, far from the world and which are a real haven of peace and tranquillity.
 
1. Tufia

For many Gran Canarians this is a real secret. Tufia, has some houses that have a certain resemblance to those that can be found in the Greek seafaring villages.

It is a small hidden bay on the other side of the El Goro industrial area, which does not even have directions from the motorway to reach it. It has a small area of sand that disappears when the tide rises, forming a natural pool surrounded by rocks.

It is without doubt one of the most peaceful beaches in Gran Canaria where calm is the norm.
 
2. El Cabrón

El Cabrón is one of the most secret beaches of Gran Canaria. It is located in the southern municipality of Agüimes, on the windiest side of the island. It is named after the conquistador Pedro Hernández de Cabrón.

It's a rather curious beach that has a few houses, some recent and others for rent. It has quite calm crystal clear waters despite the winds of the area, and is approximately 100 meters long.

In summer they are a little more crowded with visitors, but the rest of the year it is a beach that brims with tranquility.
 
3. El Pirata

This is one of the most unknown beaches of Gran Canaria,despite being in the tourist municipality of San Bartolomé de Tirajana. It is located between the beaches of Playa del Águila and San Agustín.

The El Pirata beach in Gran Canaria has some coves that when the tide is low, they come together and form a large beach. In spite of its great beauty, it is not a beach that is too crowded especially because of the lack of knowledge about it.
 
4. Tasartico

If you want to find a quiet and uncrowded beach, Tasartico is one of the least frequented coves in Gran Canaria. Perhaps because it is in a remote place, because you have to travel about 5 kilometers of unpaved road to get to it or because it is a rocky beach.

In spite of all these conditions, it is one of the most peaceful beaches in the north of Gran Canaria and ideal for a day of relaxation in this small corner of the northwest of the island.
 
5. Gando

One of the best known and at the same time least known beaches in all of Gran Canaria. Gando is one of the hidden beaches of Gran Canaria that due to its geographical location (within the Gando Air Base) is always empty, since you have to be either military or have military family or friends to access it.

This means that it is in an optimum state, with clean sand, crystalline waters and a tranquillity that very few beaches can offer.

If you have the opportunity to go to Gando beach, don't miss it and discover one of the most virgin corners of the island.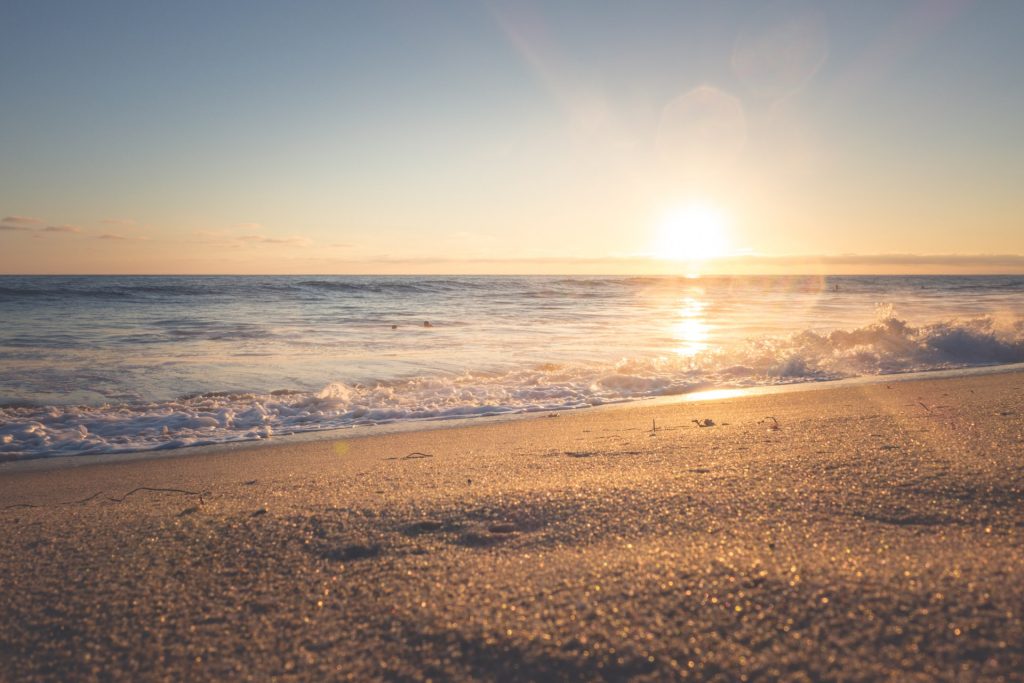 Unknown beaches in Gran Canaria

As you have seen in this article, there are many coves in Gran Canaria that are unknown to the general public. Many times they go unnoticed because they are overshadowed by the great beaches of the island.

For this reason, tourists and sometimes the inhabitants of the island do not know these wild beaches, which are far from the noise and do not appear on the covers of travel agencies' catalogues.

In order to discover them, you only need a little bit of curiosity and the desire to venture to these paradisiacal beaches of Gran Canaria, with their charm and their practically intact sand and water.

In short, to discover those secret beaches in Gran Canaria is to discover the wildest part and where the action of man is not too much noticed, with sand and clean and crystalline waters.
Did you like this article? Share it!