The Bufadero de Tauro is, undoubtedly, one of the many attractions that can be found at the southern municipality of Mogan. Being Gran Canaria's second largest municipality, you might think that there are manythings to do in Mogan. And you are completely right. That's the reason why today's Villa Gran Canaria blog's article will unveil one of the most amazing spots of the island.
 
Tamarán, as the ancient aborigines called Gran Canaria, is well known as a 'miniature continent' by its diversity of landscapes. In fact, you can enjoy a tasty snack on the Pico de las Nieves with stunning views of the Teide (the highest peak in Spain with 3,718 meters above sea level) in the neighboring island of Tenerife and then head to the beach to have a swim along the Mogan's coast in less than an hour.

Needless to say, Mogan's litoral counts with many beautiful beaches (such as Mogan, Taurito, Tauro, Puerto Rico, Amadores, Patalavaca, Anfi del Mar or Arguineguin) and coves (like Tiritaña, Medio Almud or Los Frailes) that are the perfect plan if you want to spend a day under the sun. Therefore, in order to enjoy a different plan in Gran Canaria, keep reading and pay attention!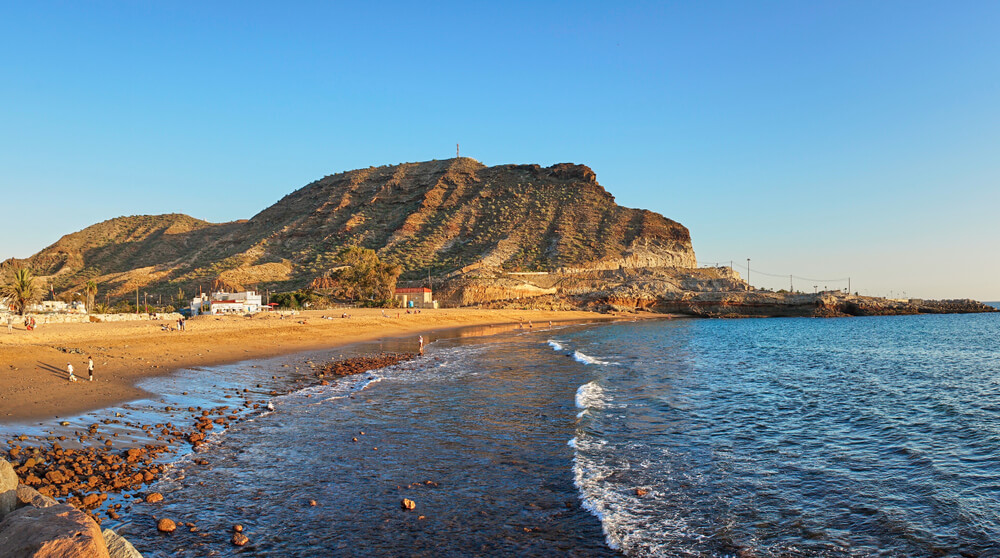 Where is the Bufadero de Tauro?
The local termbufadero is equivalent to ablowhole,a word used in geology to refer to a marine geyser formed as sea caves grow landwards and upwards into vertical shafts and expose themselves towards the surface, which can result in hydraulic compression of sea water that is released through a port from the top of the blowhole.
This magical spot is located in southern Gran Canaria just 50 kilometers from Gran Canaria Airport, between the beaches of Amadores and Tauro. What a surprise, right? The former is a calm man-made beach sheltered by two dykes with tranquil crystal clear waters and white fine sand that reminds more of a beach from the Caribbean.
Amadores has a seafront promenade with plenty of quality services like lounger and parasol rental, paid parking and restaurants and shops right by the sand. In addition, it also has amphibious chairs, handrails, buoys and everything needed for its disabled visitors to enjoy a safe swim.
The latter is currently experiencing a transformation from a pebble beach to a sand one, such as those happened in Amadores and Anfi del Mar. Its surroundings will be totally different, with a new sports marina and complementary services being built.
How to get to the Bufadero de Tauro?
Getting to this amazing spot isn't complicated and don't take too long. Obviously, this depends on the road you take, but result is the same. Depending on where you are, the distances vary:
Puerto Rico: 3 kilometers or 6 minutes
Puerto de Mogan: 12 kilometers or 15 minutes
Maspalomas: 20 kilometers or 18 minutes
Playa del Ingles: 23 kilometers or 22 minutes
San Agustin: 25 kilometers or 22 minutes
Gran Canaria Airport: 50 kilometers or 35 minutes
Las Palmas de Gran Canaria: 74 kilometers or 54 minutes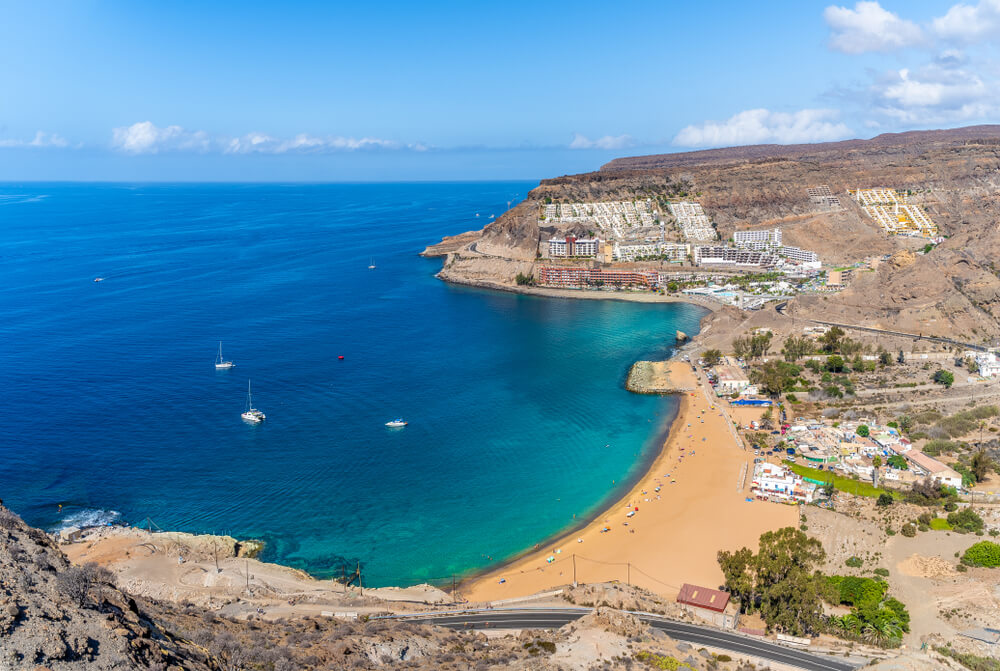 If you follow the GC-1, the main highway of the island, take the exit 62 Puerto Rico/Tauro. Then, just follow the signs to Tauro and park wherever you can. Thebufadero is on the left side of the beach. In case you follow the old road, the GC-500, just follow driving until you get to Tauro. You won't have any problems as there is plenty of parking spots around.
Another way to get to thebufadero is from the sea. Many people get there sailing and swimming, or even by kayaking along the coast. This is a great idea if you want to experience nature first hand.
Bottom line, the Bufadero de Tauro is a spot on the Mogan's litoral worth visiting during your stay in Gran Canaria in order to enjoy a different beach day that you will remember forever. What are you waiting for?
Did you like this article? Share it!