The nature of Gran Canaria has been giving joy to its inhabitants since time immemorial. The first is the climate that is enjoyed here all year round; good weather that makes life friendly and peaceful. But it is not just good weather that is the reason for saying that Nature has been kind to the island. Proof of this is the Pilancones Natural Park.
Location
This natural park (whose name comes from pilancón, a term that defines the natural puddles that remain after the runoff of water in watercourses) is located in the southern half of the island of Gran Canaria, in its mountainous interior, specifically in the municipality of San Bartolomé de Tirajana. It borders the Nublo Rural Park to the north and the Fataga Protected Landscape to the east, covering an area of 5,794 hectares.
It's included in the Canary Islands Network of Protected Natural Spaces, in the Red Natura 2000 natural network as it has been declared a special conservation area and in the Gran Canaria Biosphere Reserve (status granted by UNESCO in 2005), which covers 43% of the central and south-western land area of Gran Canaria, as well as a wide strip of sea.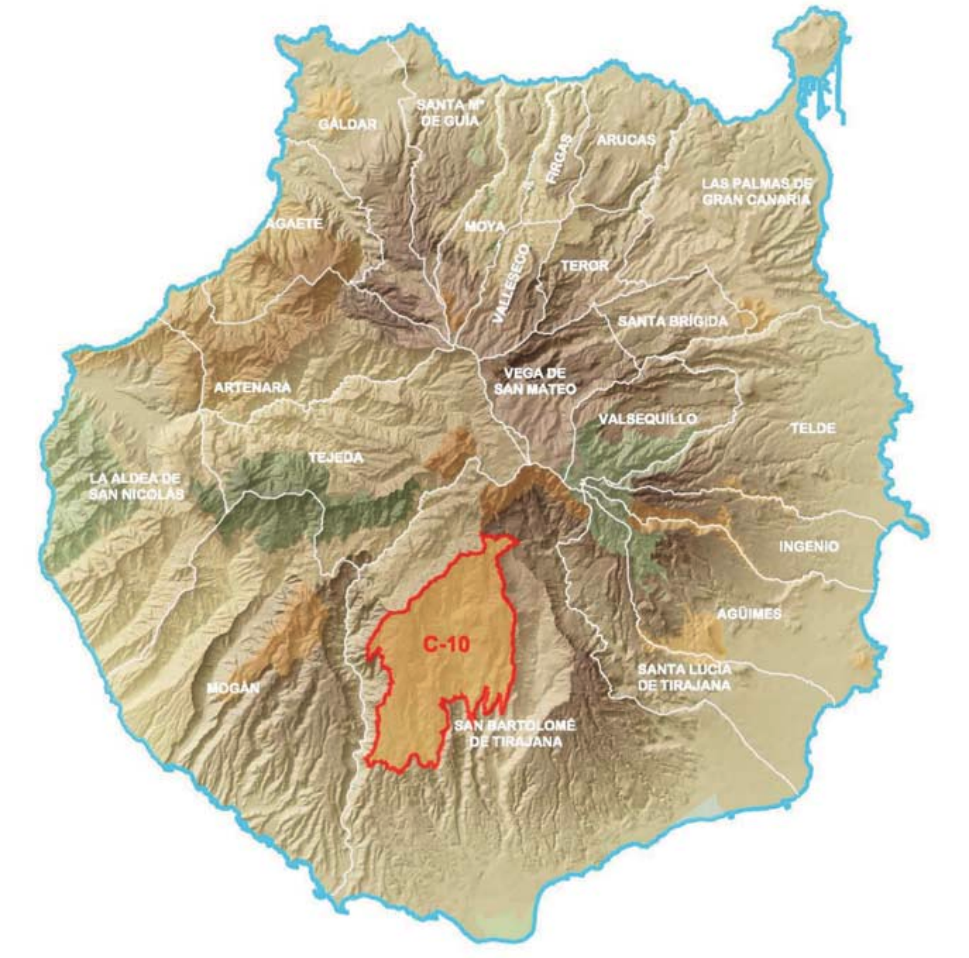 Ecological characteristics: geology, flora and fauna
From a geological point of view, the Pilancones Natural Park is of exceptional value for understanding the process of formation and evolution of Gran Canaria since it was formed some 14.5 million years ago. Its extraordinary geological and lithological variety results in a rugged landscape, with steep slopes, steep ravines, large rocky massifs and important ridges and isolated rocks.
The island is characterised by its great biological diversity. Its geographical isolation, together with the variety of ecological niches available, has favoured the processes of speciation that have given rise to the presence of numerous endemic species.
The wide variety of climates at the different altitudes and slopes of the island (with annual averages of 22ºC), and other variables, also condition the distribution of vegetation, creating a series of bioclimatic floors, ranging from xerophytic scrub to subalpine vegetation, including a thermophilic forest, a Canary Island pine forest, as well as pockets of recovering monteverde (laurel forest and evergreen forests). This area is of vital importance for biological conservation and evolution.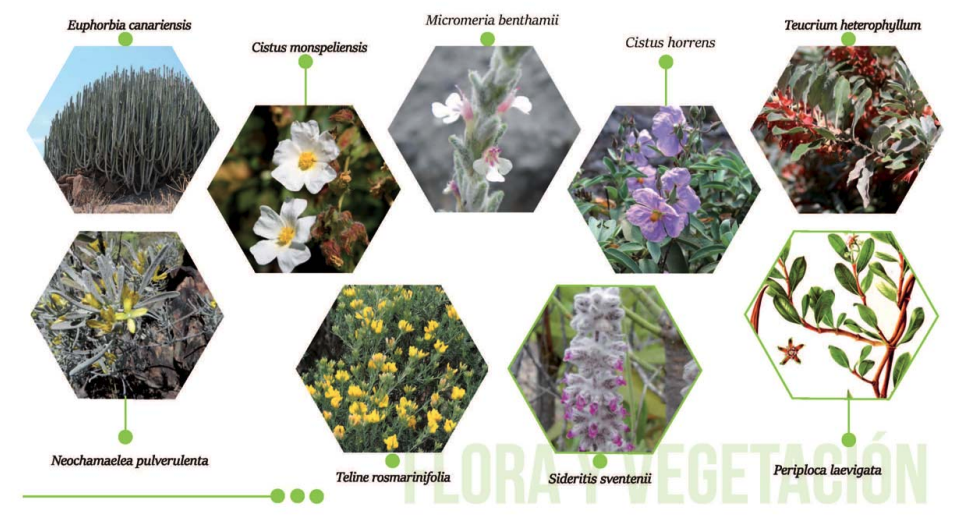 The area has an exceptional degree of endemicity of invertebrates and unique species of birds and reptiles. Thus, the fauna present in the Pilancones Natural Park is home to species of wide distribution and ecological valence that share territory with others that are specific to certain environments. The Gran Canaria woodpecker (Dendrocopos major thanneri) and the Gran Canaria striped mullet (Chalcides sexlineatus sexlineatus) stand out.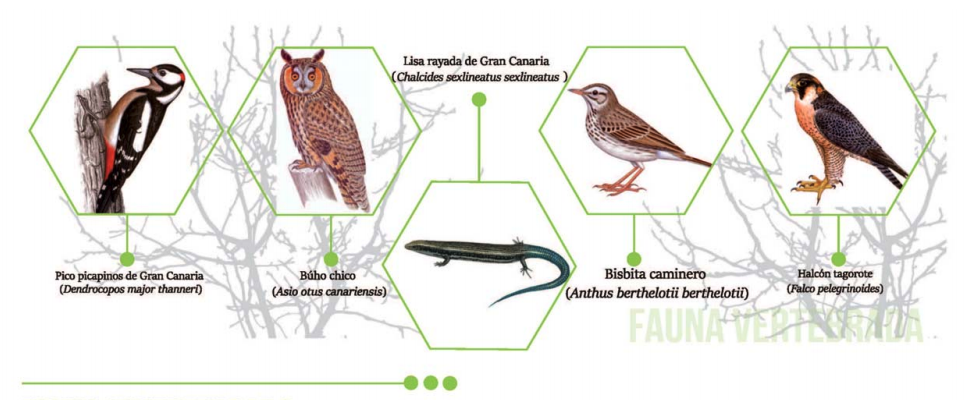 Socio-economic characteristics
Livestock farming, mainly goats and sheep, offers internationally renowned cheeses and transhumance as an ancestral practice of moving animals in search of better pastures depending on the time of year.
Agriculture is generally self-sufficient and domestic supply, with tomatoes, apricots and tropical fruits being the most important crops. Almonds are part of the traditional confectionery. Nowadays there is an important trend towards organic agriculture.
Other uses of the territory are currently the flourishing tourist services sector (accommodation, restaurants and guides), and others such as hiking, mountain running, cycling, climbing, etc.
Numerous festivals are held in the area, most of them of a religious nature in which saints are venerated, or derived from the rituals of the ancient aborigines, mainly related to rain and food.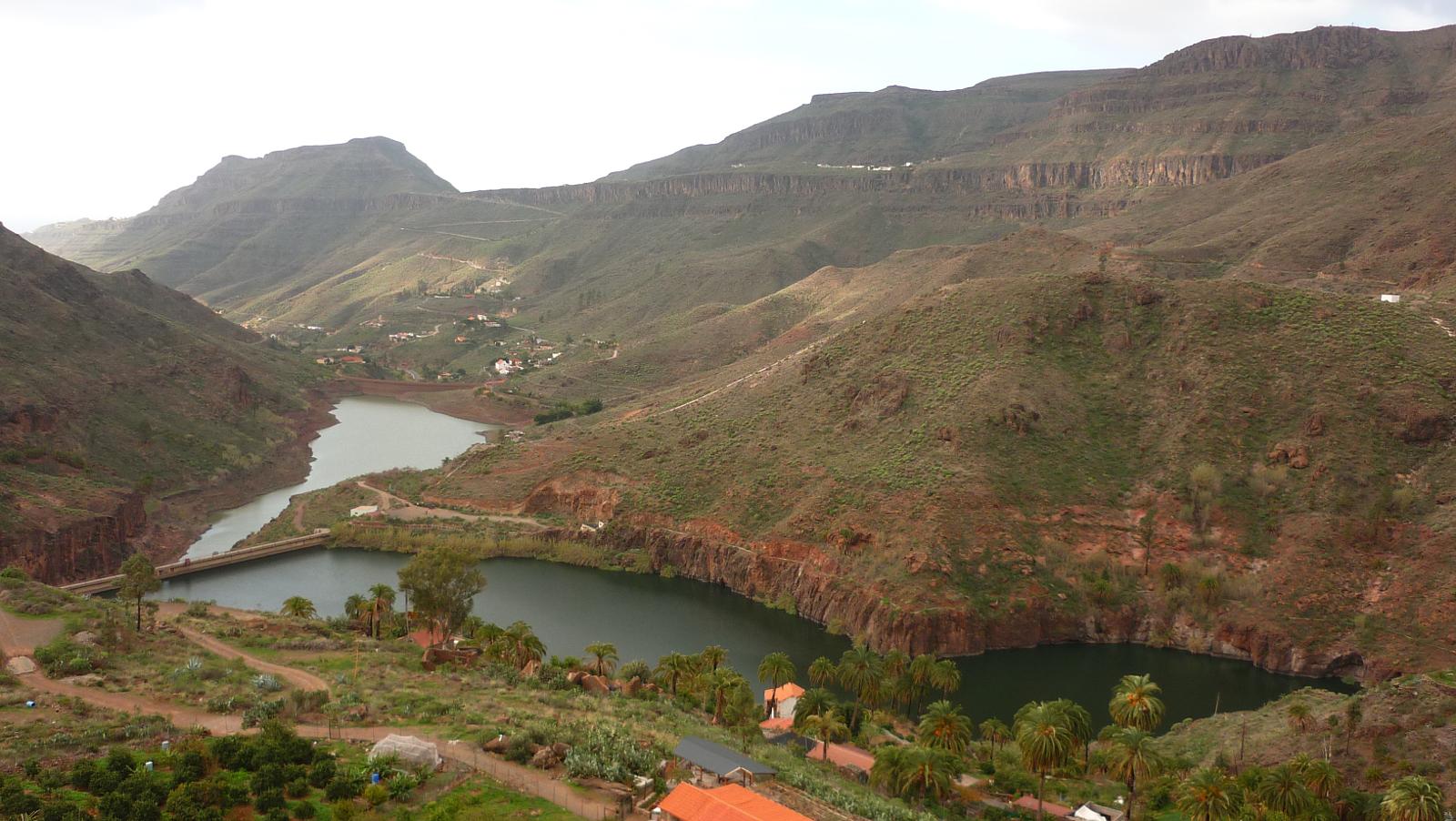 Pilancones Pine
This majestic specimen of Canary Island pine (Pinus canariensis) formed part of a forest that was slowly being used by the island's inhabitants. Thanks to the arrival of butane gas in the 60s of the 20th century, the last crisis of the Canary Island pine forests came to an end, accompanied by important reforestation work.
However, a small wound made in 1823 to test the volume of its firewood, which was gradually enlarged, together with the action of fire from various fires in the area, caused it to collapse on 30 January 2008, aged 550 years. Thanks to the work of forestry technicians, it has been possible to 'revive' this specimen with two grafts of its preserved DNA.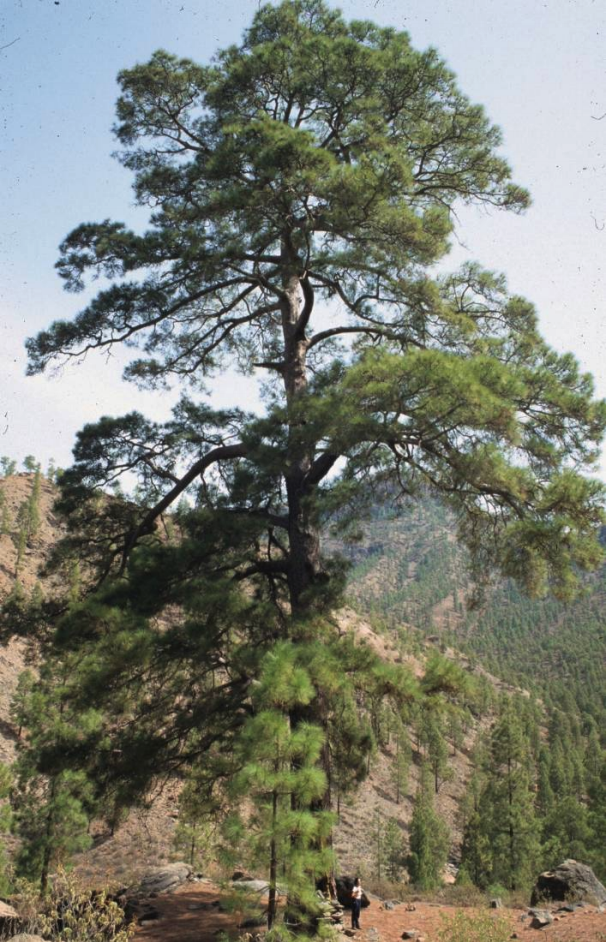 Sources
Did you like this article? Share it!