The Las Palmas port (called Puerto de La Luz) is a marina located in the city of Las Palmas, in the centre of the cosmopolitan and dynamic capital of Gran Canaria. It's not only the largest port in the Canary Islands, but also one of the most important commercial ports in the Atlantic.
It's a popular departure point for cruises and boat trips, and stands out for its natural beauty and lively atmosphere. Let's discover it!
Where is the Las Palmas marina located?
Las Palmas marina is located in the northeast of the island.
Services at the port of Las Palmas
Puerto de La Luz offers a wide range of services for all types of boats and yachts, such as mooring, repairs and maintenance. It also has 24-hour surveillance, electricity and water at all mooring places, as well as toilets, showers, mail services, public telephone, bar, restaurant, weather information and a service station with fuel and lubricants. 
In addition to renting sailing boats, there are diving schools offering courses, equipment rental and excursions, especially to sunken ships in the bay. It's also possible to take boat tours of the port and the city, and to book various coastal excursions.
Technical characteristics of the Las Palmas port
As we've already mentioned, Puerto de La Luz is the largest marina in the Canary Islands. It has a capacity of more than 1,200 moorings and is protected by two breakwaters. The main port is over 600 metres long and has 130 berths. The secondary port is 700 metres long and has 150 berths.
It also has a 60-tonne travelift and a three-tonne crane for all types of repairs and maintenance.
The Port of La Luz: the bridge between Europe, Africa and America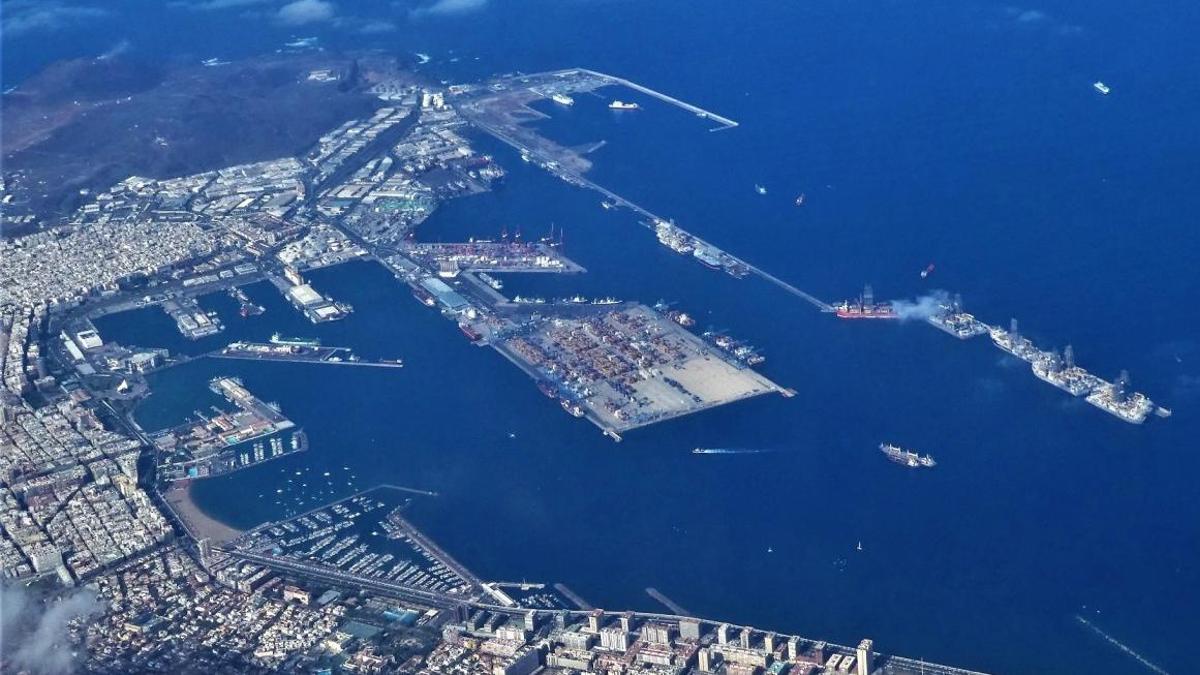 This commercial port offers all kinds of quality services and is well worth a visit. It's one of the most important ports in Spain, not only because of its relationship with shipping companies from all over the world, but also because of the quality of its facilities and the versatility of its services. It's also a solidarity port, being the home of la Cruz Roja y Media Luna Roja, as well as the UN World Food Programme.
Accommodation in Gran Canaria
If you're on the island and are looking for the perfect holiday accommodation to enjoy Gran Canaria's ports, to discover where cruise ships dock in Las Palmas de Gran Canaria, to explore the capital or other tourist attractions, don't hesitate to consult our holiday rental catalogue. At VillaGranCanaria we have accommodation to suit all tastes: accommodation in the city, rentals on the most beautiful beaches of Gran Canaria or holiday rentals with private pool. Choose your type of accommodation: villas, bungalows, apartments, rural houses... And don't miss anything!
Did you like this article? Share it!