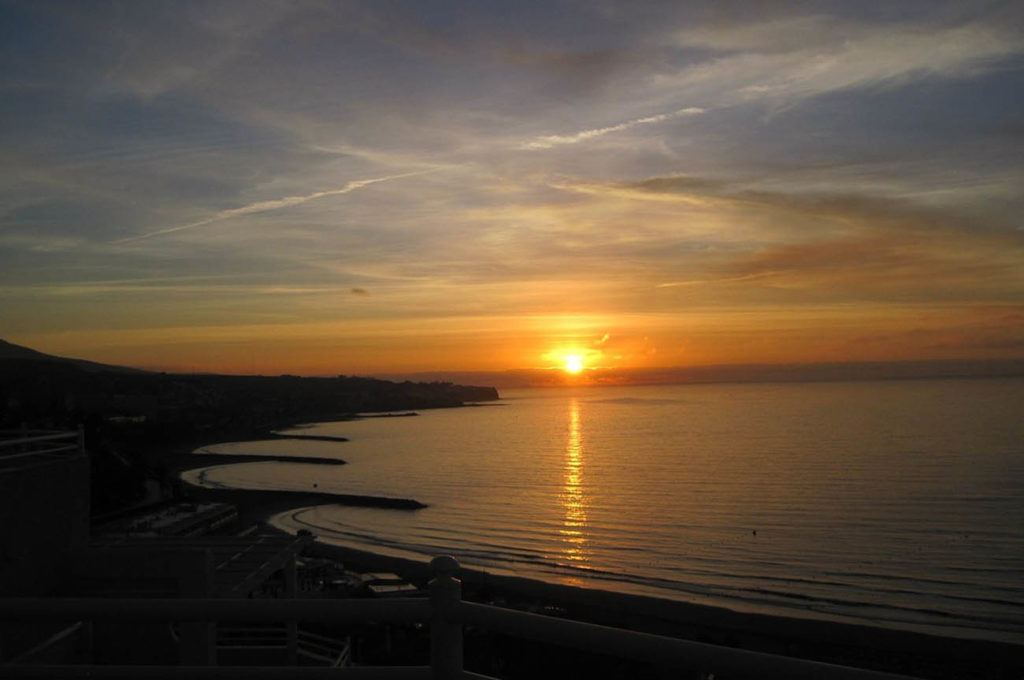 When you think about Gran Canaria, the first things that come to your mind are probably the lovely weather and our marvellous beaches, which happen to be some of the best beaches in the world. What you probably don't know is that there are some spots in this island that are not known by everyone. That is the reason why we want to tell you everything you need to know about Gran Canaria secret beaches today.

At Villa Gran Canaria, our goal is to help you find the best accommodation and plans in order to guarantee your dream holidays in Gran Canaria.

Well, are you looking for the best places to go or the best things to do in Gran Canaria?

In our blog you will find loads of information about the island — from the most romantic plans to the biggest events and the best Canarian recipes.

We have all heard about the amazing Maspalomas Beach or Playa del Ingles, which are considered the best beaches in Gran Canaria. Nevertheless, those which are considered the most impressive beaches are also the most crowded ones the vast majority of times. What about other natural and more isolated beaches away from the crowds to enjoy your Gran Canaria holidays?

If you are interested, you will find our list with our favourite Gran Canaria secret beaches down below.
 
Are you ready to unveil the secrets of Gran Canaria? Off we go!

5 Gran Canaria secret beaches

Although there are many Gran Canaria secret beaches and many other beautiful secret spots to discover in the island, we have only selected these 5 Gran Canaria secret beaches as our favourites to create the list you will find hereunder:
 
The Lengendary Güi Güi Beach

Güi Güi beach is one of the most famous Gran Canaria secret beaches, and it is located at the west side of the island.

If this beach were right next to Maspalomas, it is very likely that nobody would go there. Why? Well, we could say that this beach is not particularly beautiful and at high tide most of it is covered by the water.

The sand is on the shadow side the greatest part of the day and it disappears completely during the winter months — and sometimes, there is a lot of driftwood on the sand. Nevertheless, its impressive high cliffs and its remote location make Güi Güi one of the best places in Gran Canaria.
 
The truth is that Güi Güi beach is almost always desert due to its remote location, and it is a pity!
El Confital Beach

El Confital is another of the Gran Canaria secret beaches. This one is located at the north of the island, just outside Las Palmas de Gran Canaria, the capital city of the island. Instead of having golden sand and a lot of beach front restaurants and bars, El Confital has beautiful rock pools, a wooden board walk and undeniable world class surfing waves.

We could say that it is the chill-out spot of the city where locals go for picnics at sunset. Moreover, it is one of the best spots for surfing in Gran Canaria, and the perfect place for nude sunbathing and swimming. Spectacular!

 

Las Marañuelas Beach

It is simple — if Las Marañuelashad shiny golden sand, it would be so much more famous and it would be crowded twenty four/seven. Nevertheless, the people who live in Arguineguin are quite happy with its dark volcanic sand. Why? Because they always get the beach to themselves.

Las Marañuelas is located at the south-west side of the island, and it is one of the Gran Canaria secret beachesthat we love the most.

It is sunny, calm and the shallow water is as warm as it gets in the south — around 20ºC. Here, you will find a lot of places to have a beer or a snack just by the beach, as well as wonderful restaurants in the town of Arguineguin.

 

Montaña de Arena (Sand Mountain)

Montaña de Arena — which means Sand Mountain in English — is a vast sand dune that meets the see in such a beautiful way… The resulting beach is the most famous and isolated nudist spot in the south of the island — so that it is one of our favourite Gran Canaria secret beaches.

You better ignore complaining locals who say that it is got excessively popular because it is almost deserted during the whole week. Furthermore, you should know that swimming at the Montaña de Arena beach is very safe due to the water isn't stirred up by big waves.
 
Pasito Bea Beach – Playa de las Mujeres

Pasito Bea beach, also known as Playa de las Mujeres (Women's Beach), is the last beach at our Gran Canaria secret beaches list, and it is small and currently isolated. It is located at the south of the island.
 
Pasito Bea beach is one of the best-guarded local secrets (for now).

It is the place where Canarian people go to enjoy the southern sunshine, but without the long lines of sun loungers or the horrible crowds of Maspalomas beach.

It is not officially a dog friendly beach, but Pasito Bea is very popular among dog owners — so that you can find many puppies there on a busy day.

This secret beach is often empty during the week days. However, it can hold hundreds of visitors on a busy Sunday. But pay attention, because we know that the peaceful ambiance of Pasito Bea won't last forever — enjoy it now that you can!
We hope that you have enjoyed this post about our favourite Gran Canaria secret beaches and that it has been useful to help you planning your holidays to Gran Canaria. If you are looking for the best place to stay in Gran Canaria, don't hesitate to contact us!

Take a look at our Gran Canaria villasand enjoy your unforgettable stay on the island. We can't wait to see you around!
Did you like this article? Share it!