The island of Gran Canaria is famous for having some of the best beaches in Spain. With over 60 kilometres of coastline, it has a wide range of options to suit all tastes, from white sand or black sand beaches and crystal-clear waters to hidden coves surrounded by impressive cliffs.
It's worth exploring and discovering for yourself why these beaches are so attractive to millions of visitors each year. In this article, we'll explore the most hidden and secret coves in the south of the island.
Top 5 hidden beaches in the south of Gran Canaria
We'll now take a look at the 5 best secret beaches in the south of Gran Canaria:
1. Montaña Arena: the hippie beach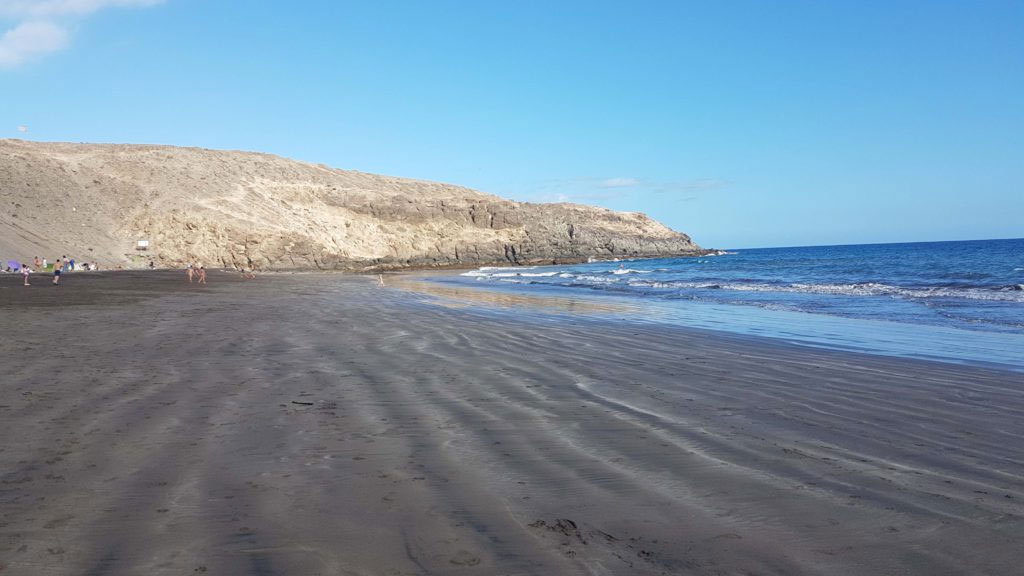 A nudist, wild and hippie beach isolated from the hustle and bustle of the cities. It's quite unknown, and only those who live on the island know where it is. Although it should be noted that you can only get there on foot or by sea.
Montaña Arena has fine, golden sand and is an ideal beach to enjoy with family and friends. Furthermore, you can play sports and take your pets with you.
This beach is located in the south of the island, between the municipalities of Pasito Blanco and Arguineguín.
2. Tiritaña: small but with charm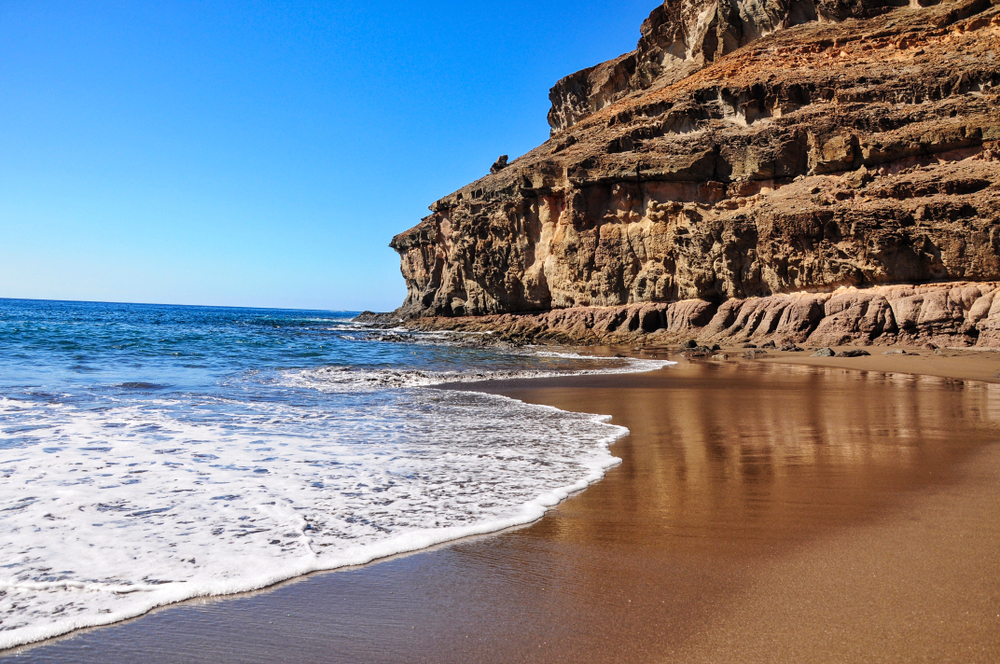 A small black sand beach of barely 100 metres. It's perfect to enjoy a day of sun and beach with friends.
Its crystal clear waters make it a magnificent natural spot to relax and enjoy a day of peace and quiet on the coast.
It's located in the municipality of Mogán, and given its location, it favours a good climate throughout most of the year.
3. Tasarte: a natural spot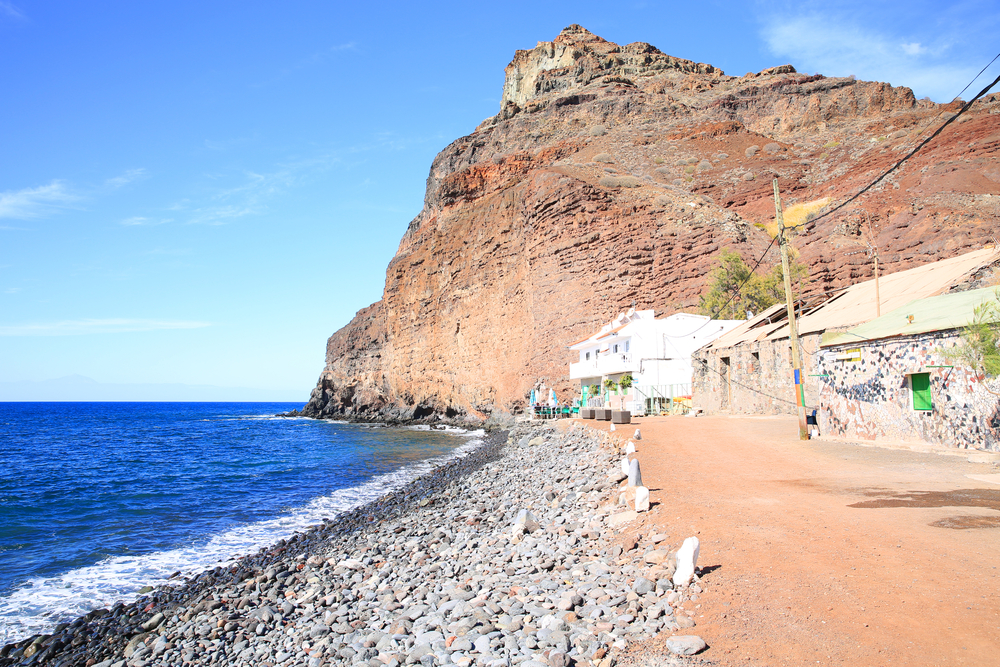 Tasarte beach offers two areas; one sandy and the other rocky, allowing visitors to enjoy a diverse and unique experience. One of the most outstanding characteristics of this beach is its tranquillity and natural environment. 
As it's isolated, it has a good atmosphere, which allows for kayaking, jet skiing, diving, fishing?
In short, Tasarte beach is a hidden treasure that offers an authentic and uncrowded experience in a stunning natural setting.
4. Veneguera: the very hidden bay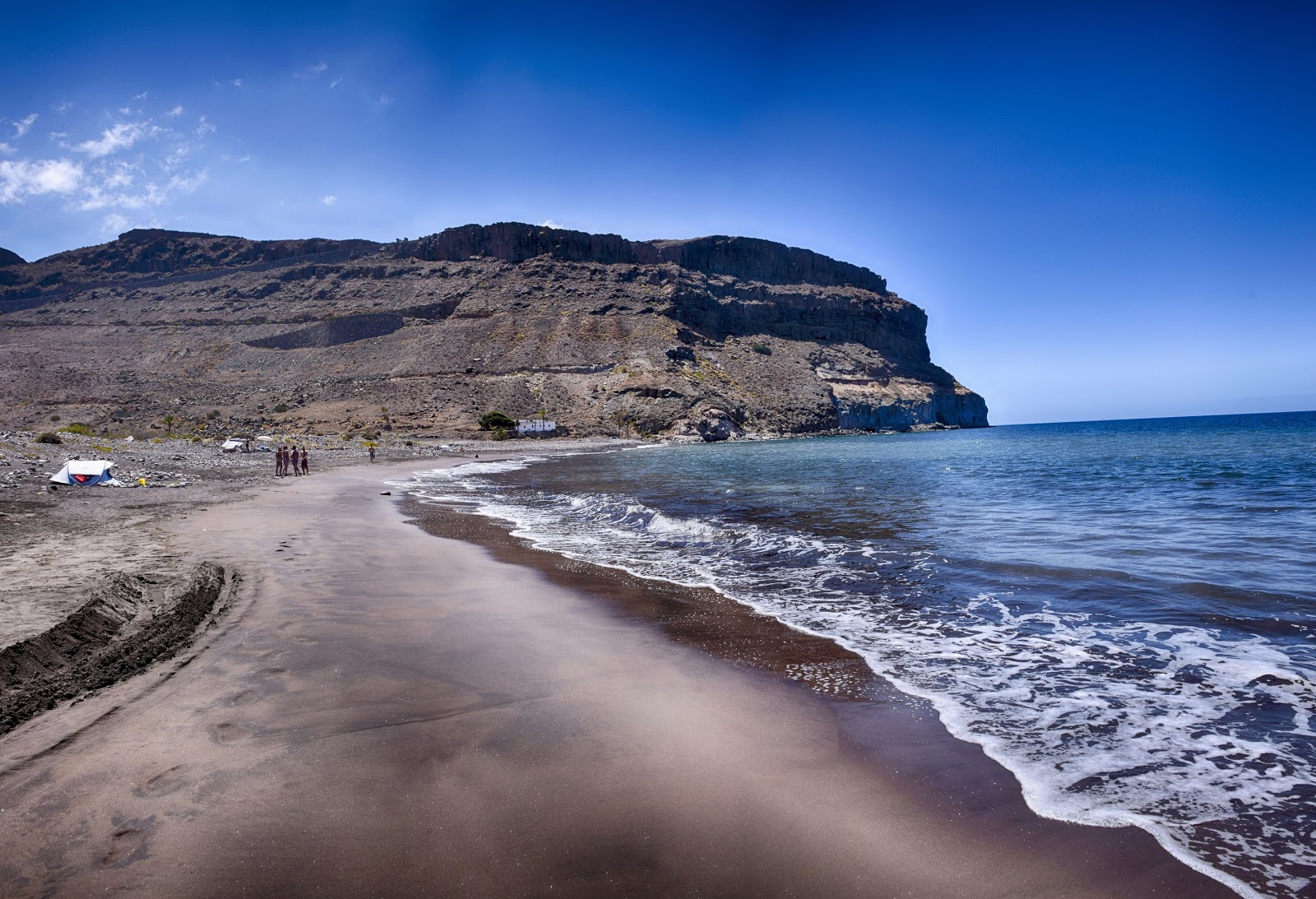 The beach is 370 metres long, but difficult to reach. It has to be reached by an unpaved road, so you'll have to walk for about 30 minutes along a steep, rocky path.
Veneguera is a hidden gem on the west coast of Gran Canaria, offering an extraordinary experience and a tranquil, natural environment in a spectacular setting of cliffs and mountains.
5. Güi Güi: A secret paradise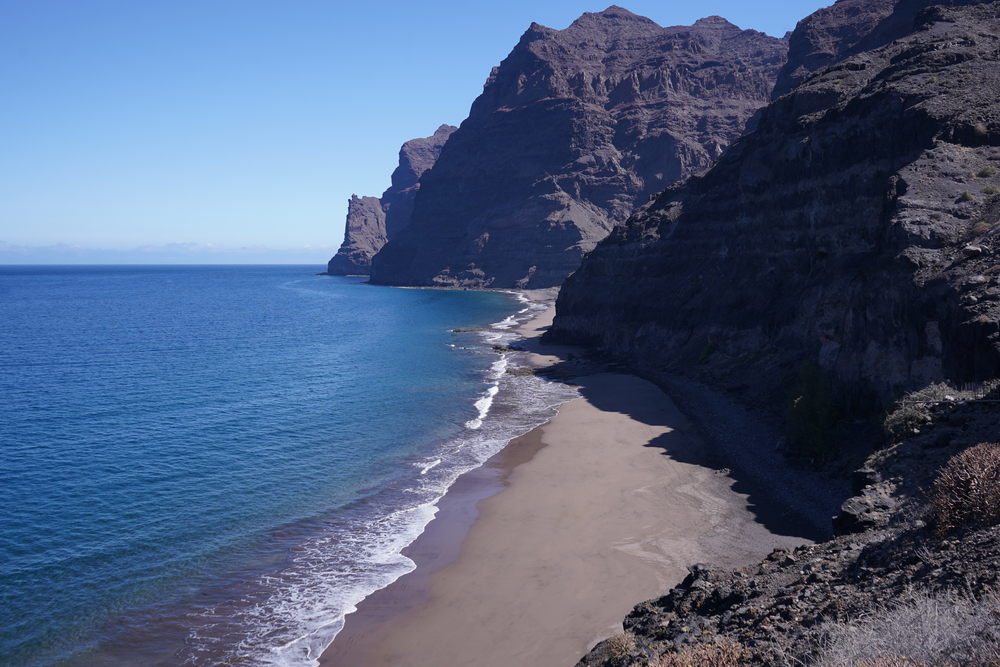 The most remote and difficult to access beach is Güigüi. It's one of the most unspoilt beaches on the island and is a hidden natural and protected spot. It's without doubt a dream destination for those seeking an exceptional experience and a connection with nature in its purest state.
Its attraction is so strong that visitors must walk for about an hour and a half along a steep and rocky path, or access by sea. It's important to take caution and be informed about the sea conditions before going into the water, given its strong currents.
Where to stay in Gran Canaria
We encourage you to visit these five hidden and wild beaches, although remember that there are many coves that you can discover along the coast of Gran Canaria. Discover more of Gran Canaria's wild beaches.
Looking for a holiday in a quiet location, surrounded by exotic gardens, next to a pool and near the beach? VillaGranCanaria is the perfect place! Our selection of holiday rentals with private pool gives you the privacy and comfort you need to enjoy your dream holiday. We offer all types of accommodation to spend your holiday near the most popular beaches of the island. Whether spacious and luxurious villas, comfortable and family-friendly bungalows, apartments or charming country houses.
Enjoy your holiday with us, we are waiting for you!
Did you like this article? Share it!