The Mirador del Molino is a viewpoint on the Spanish island of Gran Canaria. It's located in the north of the island in Artenara and offers a breathtaking panoramic view of the mountains and the Presa del Parralillo reservoir.
Visitors can enjoy great views here and relax while admiring the natural beauty of the island. The viewpoint is accessible by car and is a popular destination for tourists and locals alike. Get to know the viewpoint in Artenara in this article!
How to get to Mirador del Molino
The Molino viewpoint can be reached via GC-210. For more detailed directions, click on the link above that'll take you to Google Maps. Via the GC-210 you drive by car through Artenara, Ventanieves, Acusa Verde and Candelaria before arriving at the viewpoint.
What to see at Mirador del Molino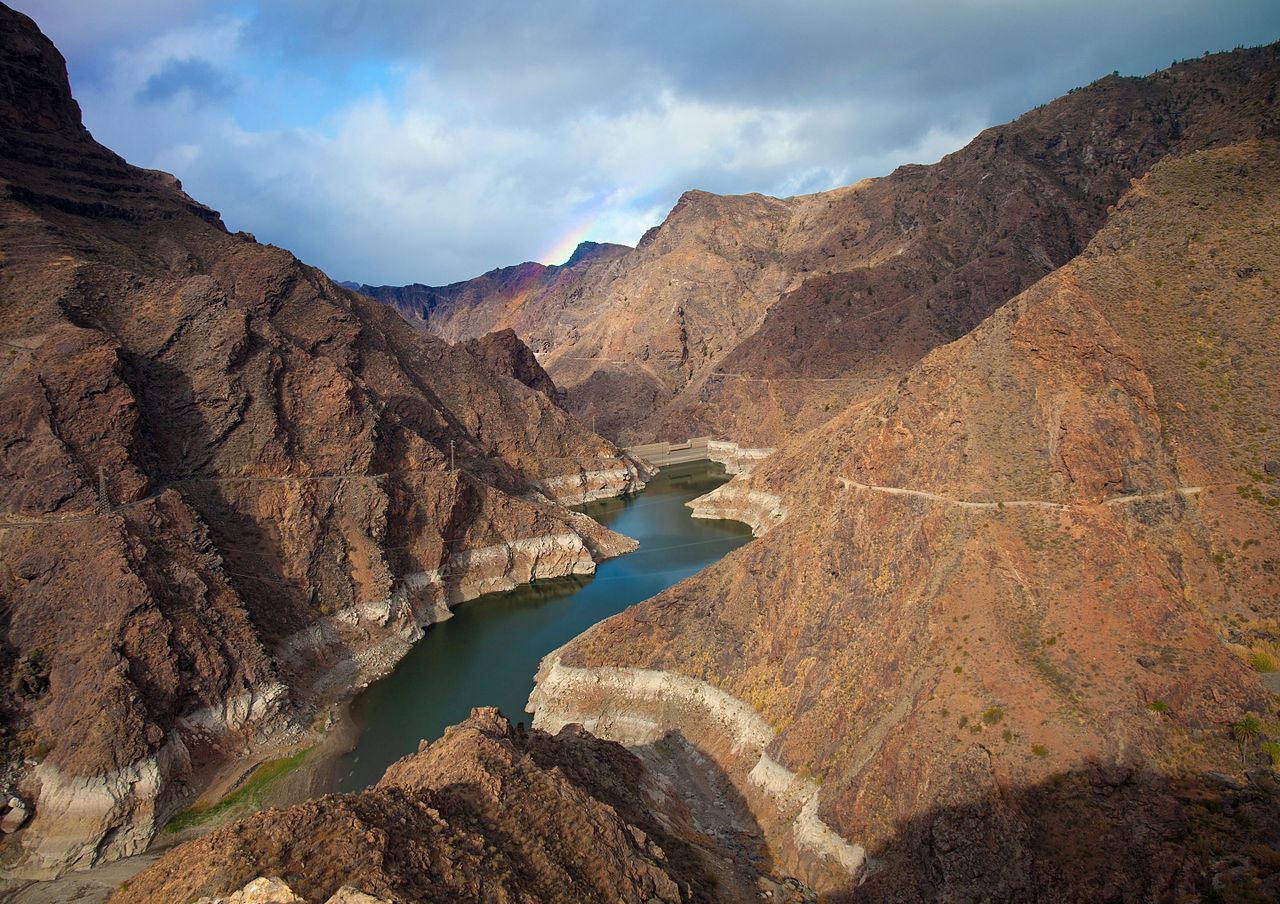 Here's what to see at the Mirador del Molino viewpoint:
An impressive view of the surrounding valley, which is scenically similar to Oman, and the mountains.
From here you can admire the large hydrographic basin in the west of Gran Canaria, where various ravines from the centre of the island converge and provide important water flows in the rainy season, which are used in the Siberio, El Parralillo and Caidero de la Niña dams on the municipal borders of Artenara and Tejeda, and particularly benefit the irrigation crops of the Aldea de San Nicolás.
From the Mirador del Molino viewpoint, you not only have a magnificent view of the Parralillo dam in a privileged location, but also a spectacular panoramic view of Roque Nublo and the imposing Roque Bentayga, which crowns the centre of the Caldera de Tejeda.
Enjoy the peaks and villages of Gran Canaria
And while you're in the area, be sure to visit Tejeda, one of the most beautiful villages in Spain. Here you can find the best viewpoints in Gran Canaria.
And if you're looking for holiday rentals in Gran Canaria, don't miss out on our gorgeous country houses with private pools. It's the ideal way to enjoy the peace and tranquillity of Gran Canaria to the full. Experience nature up close!
 
Did you like this article? Share it!