The Valsequillo Strawberry Hiking Route is one of the great attractions of this Gran Canarian village that doesn't face the Atlantic. Its neighbours enjoy a spectacular landscape of mountains and small valleys where green is the dominant colour.
Among the native flora, the blue tajinastes (one of the endemic plants of the Canary Islands) and the green of an agriculture that has in the strawberry cultivation its most striking showcase will give the eye an incredible picture.
Valsequillo de Gran Canaria is the village of a million strawberries. Therefore, it isn't surprising that it's one of the products of which its inhabitants are most proud – if not the most.
Thus, to know first-hand the importance of this coveted fruit in the municipality there is nothing better than walking around its fertile ground towards the most important strawberry farms in Valsequillo.
Prepare your hiking equipment, get the appropriate clothing and footwear, put on some sunscreen (because in Gran Canaria the sun is hard even when it's cloudy in winter), get some water and... go for a walk!
Valsequillo de Gran Canaria Strawberries Hiking Trail Route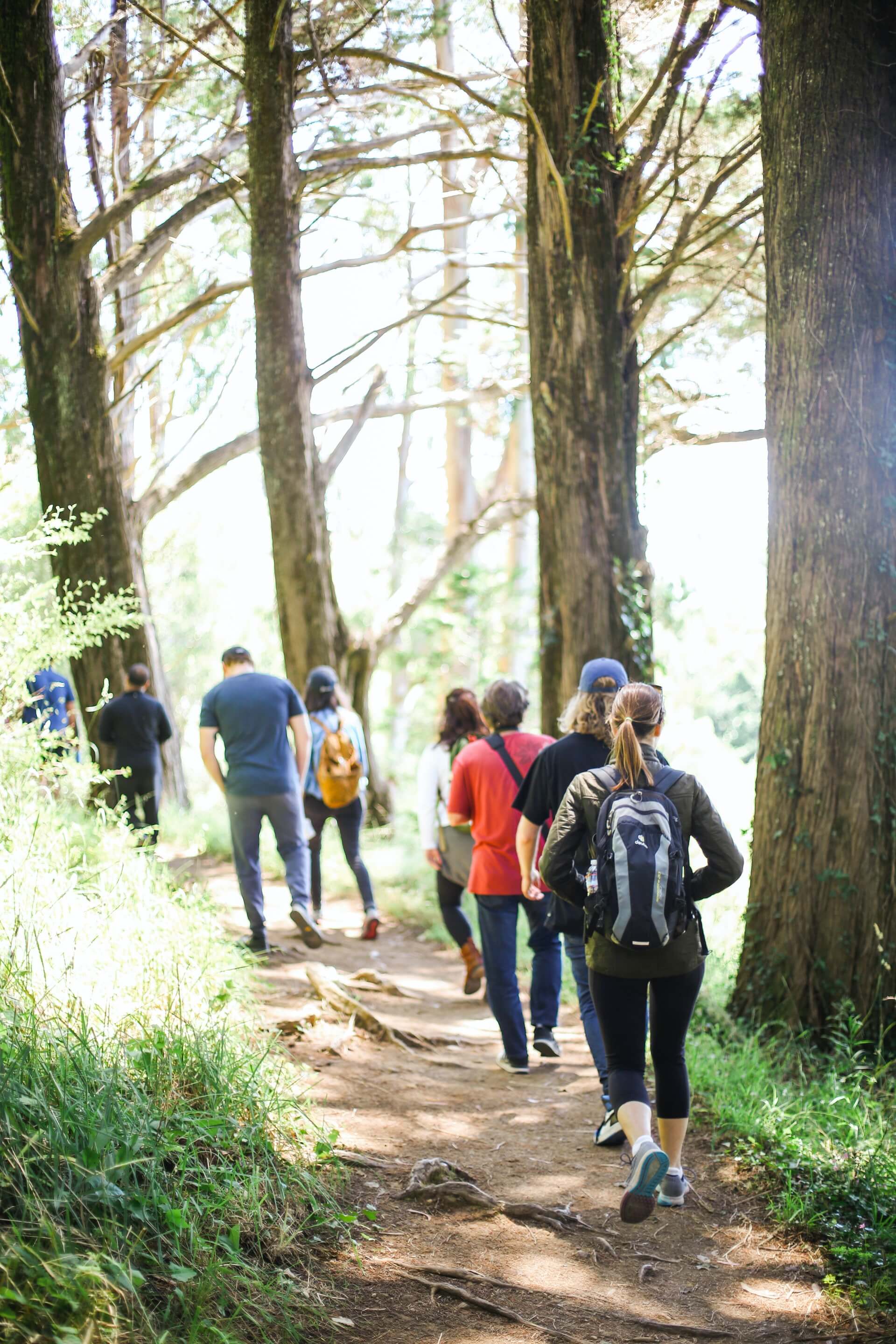 Did you know that the strawberry is a fruit that is perfectly adapted to many types of climate? However, probably one of the most favourable is the climate of Valsequillo, which enjoys an optimum temperature of around 10-13ºC at night and 18-22ºC during the day.
When it's in its first flowering period (around October), the buzzing of bees and bumblebees in the strawberry plantations is so intense that hardly any other sound is heard.
Their presence is controlled, as the farmers use them to pollinate the strawberries for two months. Strawberry bugs are also used to eat insects that damage strawberries, as well as to plant garlic among them to keep other pests away.
Of course, you have to take into account that, although the pleasant climate of Gran Canaria allows you to enjoy this path all year round, it's advisable to check the weather information before practising any activity in nature.
Circular Route of the Strawberry Hiking Trail in Valsequillo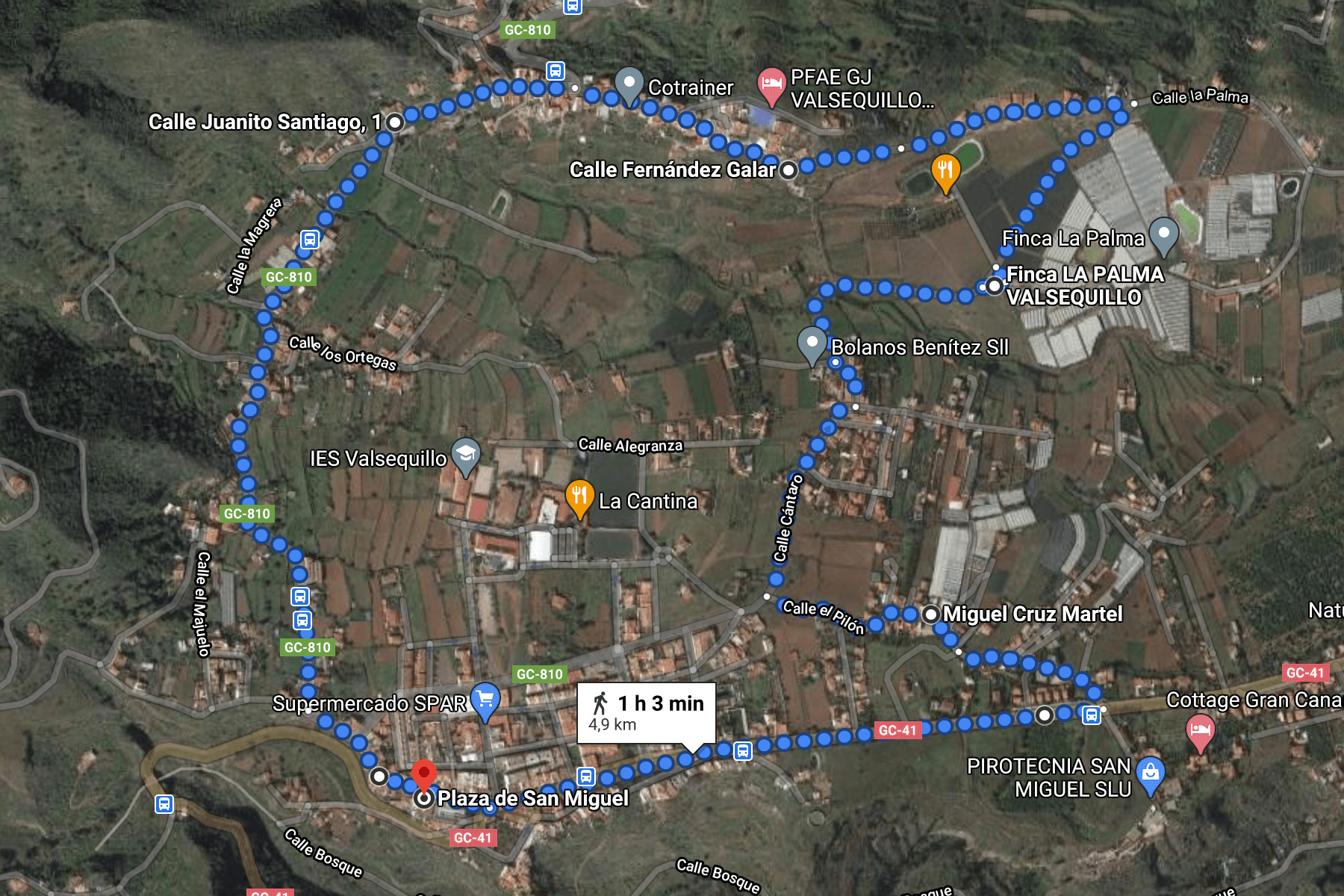 We leave from the Town Hall of Valsequillo de Gran Canaria (located in Calle León y Castillo, 1, 35217) and go down the main road GC-41 (Calle Juan Carlos I) until we reach the third bus stop (called guaguas in the Canary Islands and the Caribbean).
At this junction we turn left into Calle El Pilón until we reach our first stop: Finca Miguel Cruz Martel. From here, we continue along the same street until we reach the next intersection, where we turn right onto Calle Cántaro.
We follow this street for a while and turn left on the first street we see: the Calle Dorada. Then we continue along this path until we reach our second stop: Finca La Palma.
From here, we continue along the same path until we reach the next crossroad, where we turn left, taking the Camino al Cercado. Ahead of us we have a long and constant climb in which we will connect with the Calle Fernández Galar.
We continue along this street until we reach the GC-810 road, which we will travel back to our starting point. As you have seen, this is a simple walking route suitable for everyone.
Length: 4,9 kilometres
Duration: 1 hour y 3 minutes
Difficulty: low
Slope: +103 metres, -103 metres

Strawberry Fair in Valsequillo de Gran Canaria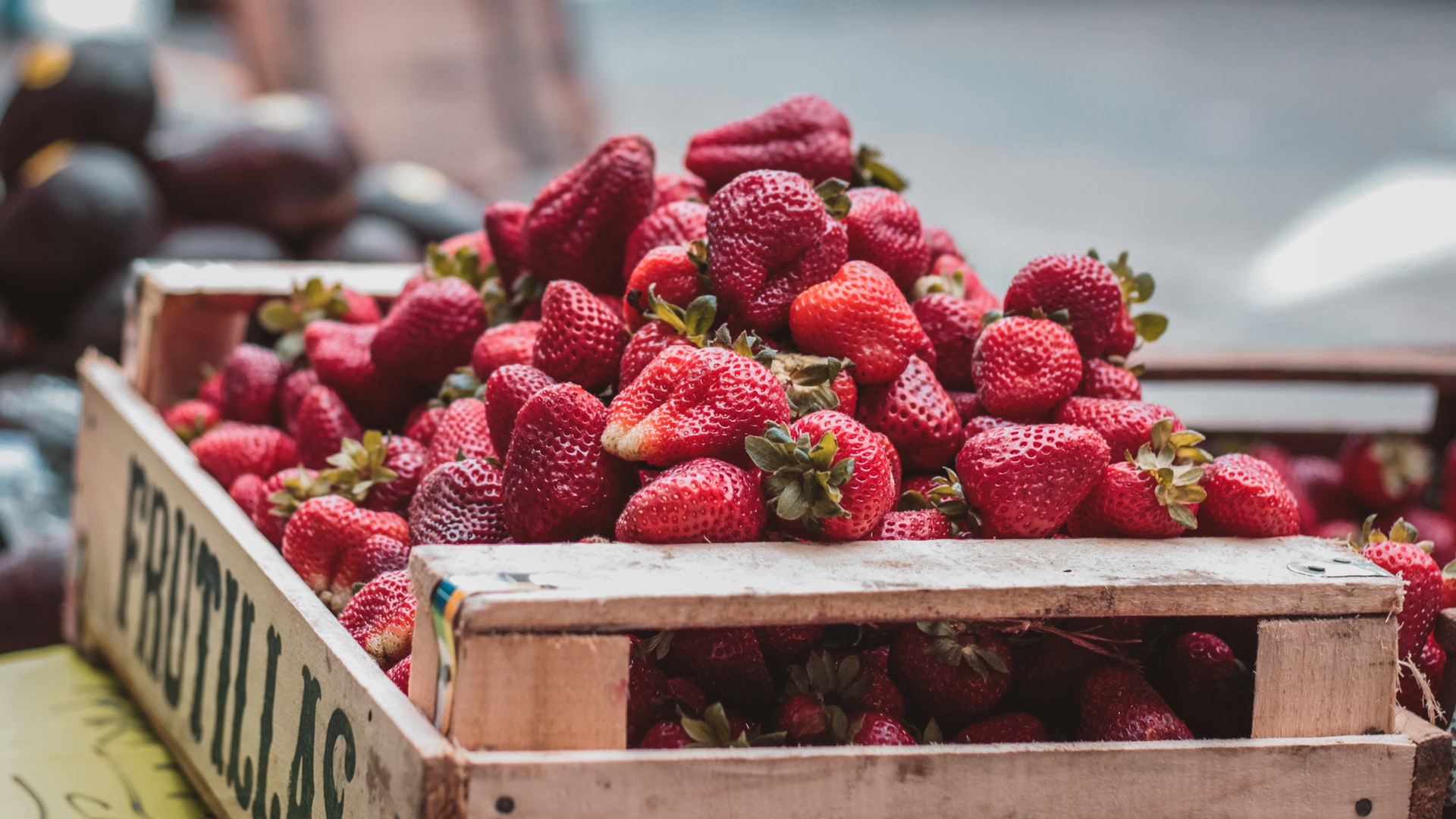 Every May, Valsequillo celebrates its famous Strawberry Fair, which is attended by more than 15,000 people. The unique flavour of this product is a sign of the town's identity, and there is also an attractive programme of activities with which to taste and get to know all its qualities first hand.
The good atmosphere that prevails in this town, which is so devoted to the visitor, makes each edition a perfect family day with more than 1,000 kilos of strawberries courtesy of the local strawberry farmers, who delight everyone.
You will be able to taste them in their natural state, with cream, in tartlets, smoothies, ice creams and even caramelised, as well as learning about the characteristics of their cultivation and the climate and orography that give them the colour and flavour that make them unique.
Anyone who wants to can immerse themselves in this fruit through interesting guided tours of the strawberry farms in the area on foot, starting from the historic centre, similar to the Valsequillo Strawberries Hiking Route in Valsequillo.
Sources
Did you like this article? Share it!